Electrical & Computer Engineering
---
Electrical & Computer Engineering

Electrical & Computer Engineering
Bachelor of Science
Managed by the world-renowned FAMU-FSU College of Engineering, the electrical & computer engineering program at FSU Panama City is part of a leading academic institution with excellent records of achievement in research and public service. It is designed with the students' success in mind. With small class sizes, students benefit from a personal teaching environment and individual attention. Both full and part time schedules are available.
Students can tailor the curriculum to their interests and career goals with two majors available — electrical engineering or computer engineering — leading to a Bachelor of Science degree. Coursework emphasizes all aspects of the profession's practice, including circuits, analog and digital electronics, cyber security engineering, controls, digital communications, electromagnetic fields and power systems with a Capstone Senior Design project that takes your skills out of the classroom and into practice to solve real-world problems.

Electrical & computer engineering is considered as one of the best jobs in the United States based on salary, prestige, growth and security.

The median annual wage for electrical engineers is $95,060, with the top 10 percent earning more than $150,340.

Employment of electrical engineers is projected to grow considerably.
 
What can I expect from the Electrical & Computer Engineering Undergraduate Program?
Our ABET-accredited electrical & computer engineering program focuses on developing computer hardware and software. In the electrical engineering track, students will develop a strong understanding of the relevant mathematics, computer programming, and natural science concepts needed by practicing electrical engineers. Graduates must demonstrate an ability to apply this knowledge in several fundamental areas of electrical engineering, including communication systems, control systems, digital signal processing, digital systems, electromagnetics, microelectronics, and power systems, and complete a major design experience.
In the computer engineering track, students will enhance electrical engineering skills and prepare for advanced graduate-level training or a professional career in various computer engineering application areas, including digital systems, digital signal processing, computer networks, and VLSI design.

Electrical Requirements & Coursework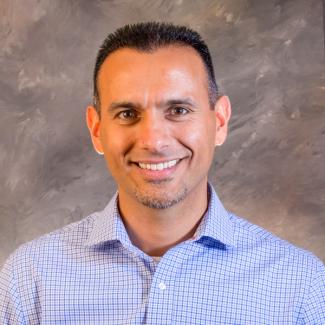 Walid
Hadi, PhD
Electrical Engineering
Program Coordinator
Holley A-211-O
(850) 770-2229
What degrees or certifications are offered in this program?
Bachelors of Electrical Engineering
Bachelors of Computer Engineering
MS Electrical Engineering
Electrical BS to MS Pathway
This Program is eligible for the Strategic Emphasis Waiver, which could save you up to 50% on applicable course fees. Learn more about the program.
What types of careers could this program prepare me for?
Electrical or Computer Engineers may have careers in telecom engineering or internet of things and may work in electric power and renewable energy companies,  semiconductor/component manufacturing firms, electromedical manufacturing firms, electric car manufacturing firms, as well as in the defense industry or in research and development.