Civil & Environmental Engineering
---
Civil & Environmental Engineering

Civil & Environmental Engineering
Bachelor of Science
Civil engineering is considered as one of the best jobs in the United States based on salary, prestige, growth and security. Engineering graduates are in high demand within the regional workforce. The FSU PC CEE program not only educates the future civil and environmental engineers who are critical to the economic development of the area but also supports the continuing education needs of the areas' engineering community.

 Many of our engineering graduates begin working locally even well before they finish their degree.

The median annual wage for civil engineers is $84,770 with the top 10 percent earning more than $138,110.

Students enjoy non-crowded state-of-the laboratories and classrooms with high quality teaching and individual attention.
What can I expect from the Civil & Environmental Engineering Program?
Students can tailor the curriculum to their interests and career goals with two majors available — civil engineering or environmental engineering — leading to a Bachelor of Science in Civil Engineering. The fast-track option provides a four-semester program to degree completion. All the CEE classes are scheduled only two days a week, making the commute to campus much more cost-effective and efficient. Both full and part-time schedules are available. A faculty advisor will work with students to create a program of study that meets each student's unique needs, and the program culminates with a final presentation of a senior design project.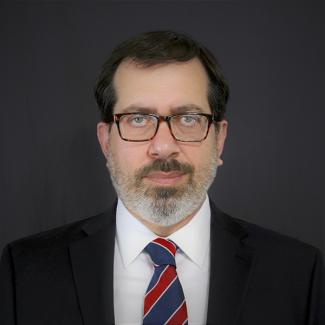 Korhan
Adalier, PhD
Civil & Environmental Engineering
Program Coordinator
(850) 770-2259
What degrees or certifications are offered in this program?
Bachelors of Civil  Engineering, Bachelors of Environmental Engineering, Civil & Environmental MS, BS to MS Pathway. The ABET-accredited civil & environmental engineering program offers two broad-based majors emphasizing all aspects of the profession's practice, from structural, geotechnical and construction to hydraulics, water resources and wastewater management.
This Program is eligible for the Strategic Emphasis Waiver, which could save you up to 50% on applicable course fees. Learn more about the program.
What types of careers could this program prepare me for?
Civil and Environmental Engineers are prepared to work as a Structural Engineer, Transportation & Pipeline Engineer, Highway Engineer, Water Resource Engineer, Construction Engineer, Hydraulic Engineer, Geotechnical Engineer, and Engineering Management (additional education/credentials). They find employment at Consulting Firms - Domestic and Foreign, State and Federal Government agencies, and the U.S. Army Corps of Engineers.