Questions about FSU Panama City admissions, programs, campus, COVID-19 response or current hours of operation?
Call the FSU PC Promise Information Number (24/7): (850) 832-5649.
Near-death experience inspires student to pursue law enforcement
---
Near-death experience inspires student to pursue law enforcement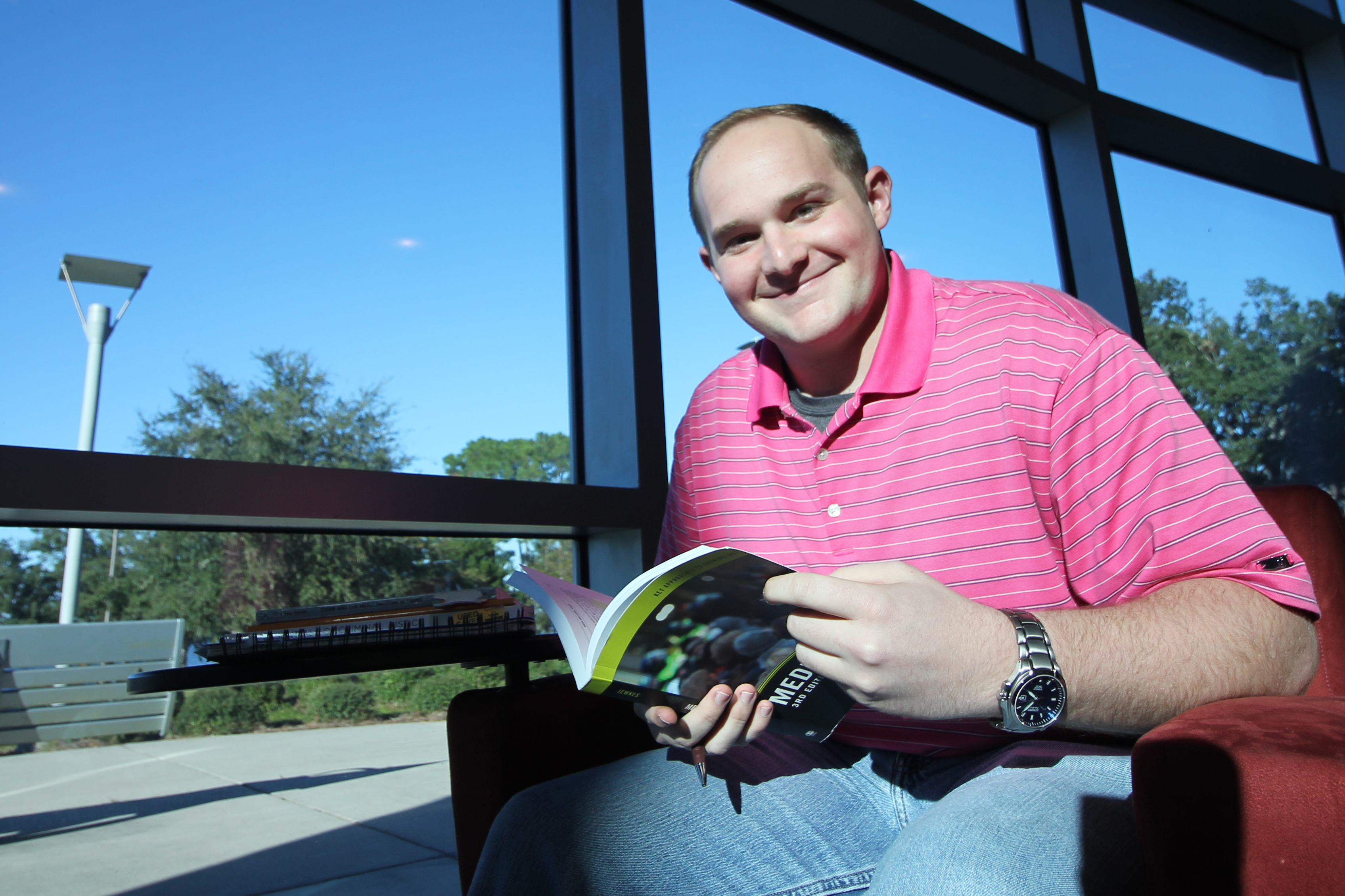 For law enforcement operations major Mitchell "Gunnar" Gartner, a near-death experience put perspective and purpose to his life.
As a high school student, Gartner was run over by a Ford Bronco March 30, 2013, on the shores of Panama City Beach. The driver was cited for careless driving.
"The events that occurred on that dreadful day, I believe, laid the foundation for my purpose in life: helping others," he said.
Gartner, who was sunbathing face down, escaped fatal injury as the sand absorbed some of the impact. He suffered a fractured lumbar vertebra, a torn meniscus in his right knee, and several bumps and scrapes all over his body. He also had concussion-like symptoms.
After being treated in the hospital, he endured months of physical therapy to regain mobility and alleviate back pain. His knee still has limited mobility.
Despite the trauma and the pain, Gartner used the event to shape his life.
"Unquestionably, the accident changed my perspective on life," he said. "I treat every day as if it were my last. I treat others the way I would want to be treated. There is no reason not to live life to its fullest."
Through his interactions with law enforcement after the accident, Gartner discovered his passion for the law. He said he hopes to use his future career to be an advocate for others.
"I just want to make an impact," he said. "I want to ensure that others are heard. Ultimately, I want to help people."
Gartner, who earned an associate's degree in criminology from Gulf Coast State College, credited each of his instructors for his future success. He hopes to attend law school after earning his bachelor's degree.
"Gunnar is a front-row student," said public safety and security instructor Mark Fuelner. "He is the type of student who gets to class early and prepared, and actively engages the class activities. He is intelligent, thoughtful, and outspoken in a courteous manner. I anticipate that Gunnar has all the qualities that will make him successful in our program and after."
"I am very grateful to have the opportunity to learn from so many great individuals who have been so inspiring in my endeavors," Gartner said.
Each faculty member within the public safety and security program has first-hand experience in law enforcement. The program, which houses crime scene investigation, law enforcement intelligence and law enforcement operations majors, integrates practical exercises with theoretical principles in the classroom and through hands-on labs. Coursework also provides students an overview of public safety from prevention and response to investigation.
"I am proud to be a Florida State Seminole, defying the odds as an 'Unconquered' Seminole, surviving a freak accident and being the first one in my family to pursue my bachelor's degree," Gartner said.