Questions about FSU Panama City admissions, programs, campus, COVID-19 response or current hours of operation?
Call the FSU PC Promise Information Number (24/7): (850) 832-5649.
Student Profiles
FSU Panama City students who demonstrate our tradition of strength, skills and character. These articles reflect how our students engage on and off campus and promote excellence in education.
Crime Scene Investigation student explores life underwater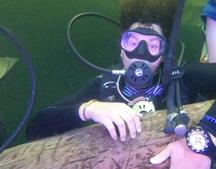 Aaron Hudson dives into forensic research
hjohnson
Thu, 11/18/2021 - 11:14 AM
Upswing: Commercial entrepreneurship student applies FSU PC program to family business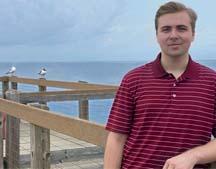 SGC Pro Tempore Tyler Tice's commercial entrepreneurship education is proving to be a good investment
hjohnson
Tue, 11/02/2021 - 03:11 PM
FSU Panama City paves student's way for major in chemistry, Chinese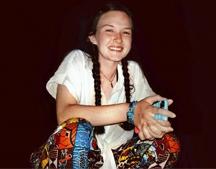 After encouragement from her FSU PC chemistry professor, Patricia Mehaffy pursued chemistry and Chinese at FSU Tallahassee
hjohnson
Wed, 10/27/2021 - 10:45 AM
U.S. Coast Guard veteran embraces path as electrical engineering student
After serving as Electrician's Mate First Class in the U.S. Coast Guard, Morgan Olsen embraces her new identity as an electrical engineering student.
hjohnson
Wed, 10/20/2021 - 09:41 AM
Professional communication student builds relationships at FSU Panama City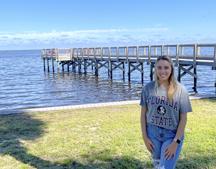 Professional communication major Lauren Beauchamp, a junior transfer student, formed Devotio"noles," a Christian faith-based recognized student organization, on campus.
hjohnson
Wed, 10/13/2021 - 10:01 AM
FSU PC PROMISE: Scholarship creates student lifeline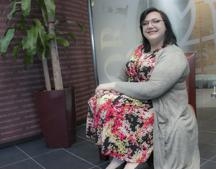 Isabella Barbour, a first-generation college student growing up in a one-income family of five in Bay County, is a spring 2021 recipient of the FSU PC Promise Scholarship.
hjohnson
Wed, 10/06/2021 - 08:54 PM
Scheduling conflict broadens FSU PC student's horizon in sport history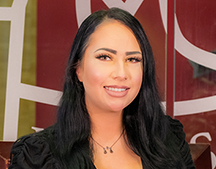 Political science and public administration student takes sports history class and finds value in its application across her studies.
hjohnson
Mon, 03/01/2021 - 11:01 AM
Coffee enthusiast blends the perfect brew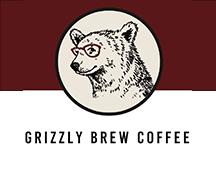 Commercial entrepreneurship student Antonio Lopez began Grizzly Brew Coffee in fall 2017 as part of a class project. The company blends coffee beans from around the globe to emphasize the unique flavors of each bean's origin without the typical bitter or harsh-tasting qualities some coffee-drinkers mask with cream and sugar.
hjohnson
Thu, 11/08/2018 - 12:39 PM
Near-death experience inspires student to pursue law enforcement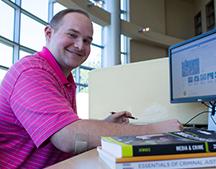 For law enforcement operations major Mitchell "Gunnar" Gartner, a near-death experience put perspective and purpose to his life. As a high school student, Gartner was run over by a Ford Bronco March 30, 2013, on the shores of Panama City Beach. The driver was cited for careless driving.
hjohnson
Thu, 11/30/2017 - 11:14 AM