Communication Club becomes 'blanketeers' for children in need
---
Communication Club becomes 'blanketeers' for children in need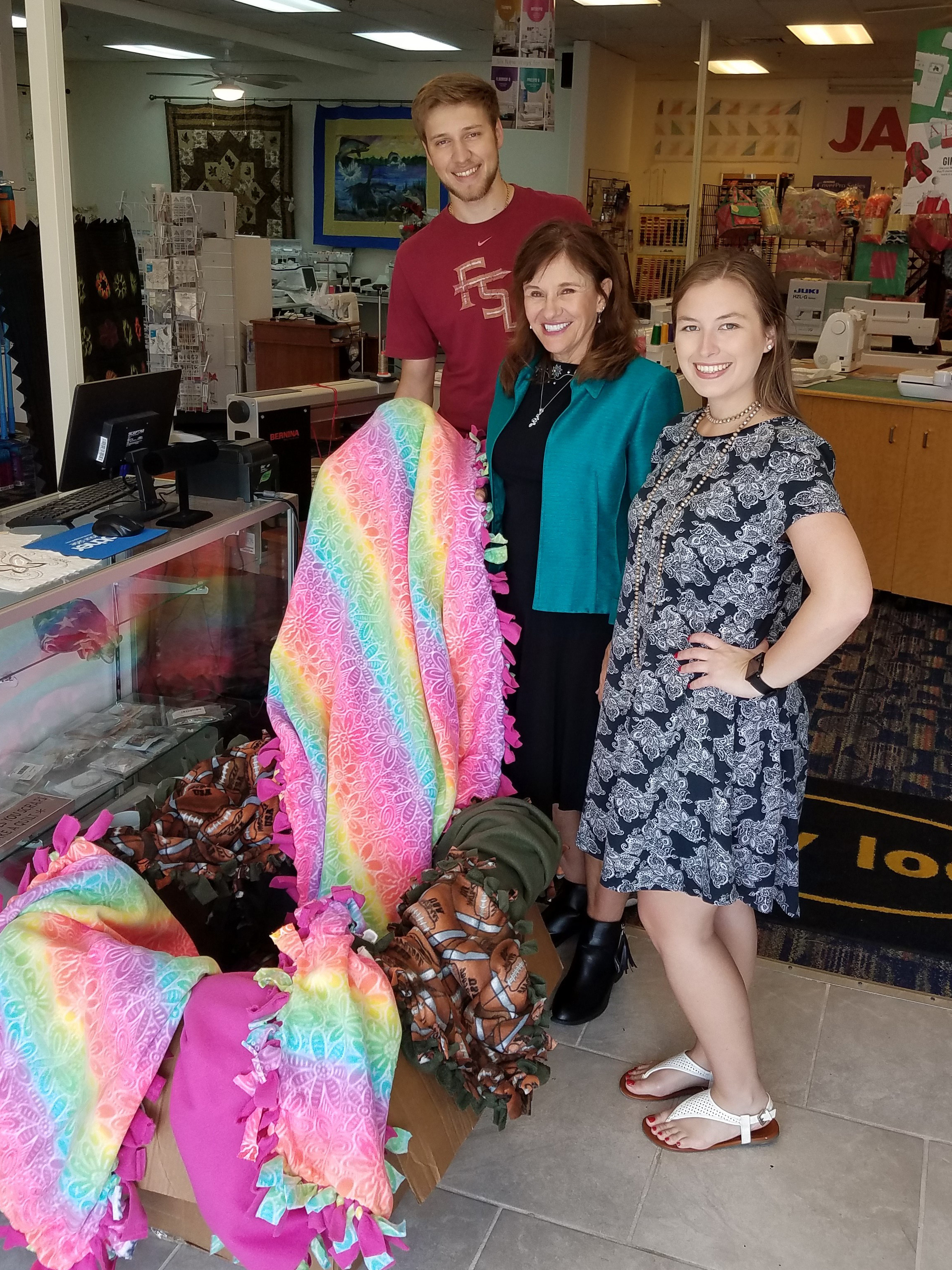 FSU Panama City students have become "blanketeers" to children in need this week. Members of the Communication Club donated six handmade fleece tie blankets Wednesday to Project Linus.
"What better way to communicate than sitting in a circle creating a needed gift for children in our community," said Justine Powell, president of the Communication Club.
Project Linus is a non-profit organization that provides homemade blankets to children in need.
Volunteers create new, washable blankets to be given as gifts to seriously ill and traumatized children, ages 0-18. Through "blanketeers," the organization aims to provide love, a sense of security, warmth and comfort to children who are seriously ill, traumatized, or otherwise in need.
It also provides a rewarding and fun service opportunity for interested individuals and groups in local communities, for the benefit of children.
"As well as getting the satisfaction of helping other people in the community for humanitarian reasons, students can add service project hours to their resumes," Powell noted. "This shows potential employers that the students have done more than attend class during their academic careers. They have also been connected with the community."
Locally, blankets can be donated at Jim's Sewing and Vacuum Center or Quilting by the Bay.
For more information about Project Linus, visit www.projectlinus.org.