Communication Club becomes 'blanketeers' for children in need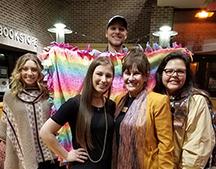 FSU Panama City students have become "blanketeers" to children in need this week. Members of the Communication Club donated six handmade fleece tie blankets Wednesday to Project Linus. "What better way to communicate than sitting in a circle creating a needed gift for children in our community," said Justine Powell, president of the Communication Club.
emh10d
Wed, 03/21/2018 - 03:53 PM
FSU Panama City recognizes 2016 Notable 'Noles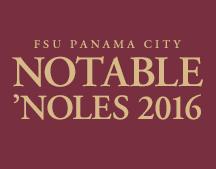 Sarah Giles, a stay-at-home mother who formerly worked as FSU Panama City alumni and development coordinator; Tanya Deal, the marketing and human resources director at Panhandle Educators Federal Credit Union; and Tiffani Hinds, chief operating officer and vice president of United Way of Northwest Florida, will be named the 2016 Notable 'Noles during the campus' Seminole Celebration.
hjohnson
Fri, 10/21/2016 - 11:43 AM
Scholarships help students reach academic goals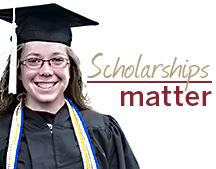 Because of generous donors, about 175 scholarship recipients are able to afford college each year at FSU Panama City. Endowed scholarships are privately funded and recognize superior scholarship, leadership and exemplary character among student recipients who have high financial need.
Site Factory admin
Fri, 08/12/2016 - 01:28 AM