Notable 'Noles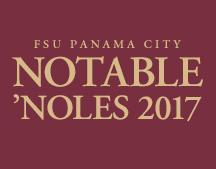 Retired Air Force Maj. Kenneth Ayers Jr., FSU Panama City Entrepreneur in Residence Dr. James Dever, Bay County Tax Collector Chuck Perdue and Chief Deputy Clerk Jody Walls were named the 2017 Notable 'Noles during the campus' Homecoming alumNight reception.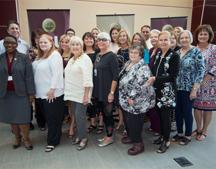 About 60 people gathered Wednesday, May 24, to celebrate 20 years of recognizing outstanding FSU Panama City alumni as Notable 'Noles.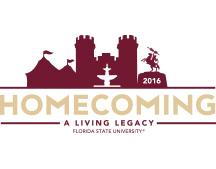 FSU Panama City will honor campus alumni and name the 2016 Notable 'Noles during Seminole Celebration from 6-8 p.m. Thursday, Oct. 20, in the Holley Lecture Hall. The free event will include live music, free beverages and food from Shane's Rib Shack.