degree
Endowment aids anesthesia program development
The two-year journey to a Master of Science in Nurse Anesthesia program was completed this summer. After passing a thorough and costly accreditation and approval process, which was funded by the Endowment for the College of Applied Studies, the campus will welcome the first cohort of students Aug. 24.
Site Factory admin
Fri, 08/12/2016 - 01:28 AM
Scholarships help students reach academic goals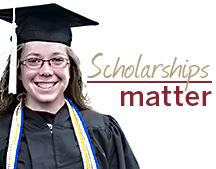 Because of generous donors, about 175 scholarship recipients are able to afford college each year at FSU Panama City. Endowed scholarships are privately funded and recognize superior scholarship, leadership and exemplary character among student recipients who have high financial need.
Site Factory admin
Fri, 08/12/2016 - 01:28 AM