Laura Forhan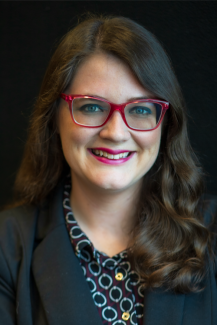 Laura
Forhan
Academic Advising & Student Success Center
Academic Advisor
Holley Academic Center C117-D
Key Responsibilities
Academic advising for:  
Computer Science
Computer Programming & Applications
Elementary Education 
Social Work (BSW) 
Education
Bachelor of Science, Physical Science – Florida State University, 2020 
About me 
Hometown: Jacksonville, FL .
Why I love FSU PC: The campus offers the Florida State experience complete with attentive and caring faculty and staff for the nontraditional student, allowing them to excel in their career and personal endeavors.
Favorite Spot on Campus: There is a beautiful tree near the water right past the volleyball courts that I love to sit by occasionally.  
Hobbies: Spending time with friends and family, board games, binge-watching TV shows, nature photography (specifically squirrels, just because I think they're neat!), community-focused events, volunteering, and ongoing education.
Random fact: I am a Certified Playground Safety Inspector (CPSI)!
Having received my undergrad from Florida State University, I felt right at home when I joined FSUPC as an Academic Advisor in 2023. There is a culture of personal and professional growth that draws everyone into this preeminent university. I am very grateful for the opportunity to help guide and support students on their educational journey.  
When I'm not working, I enjoy spending time with my husband, Ridge, and our dog, "Potato". Music lives in my heart through playing the clarinet and trumpet, but also listening to Taylor Swift and Billy Joel on repeat. I love a good outdoor hike (although I don't get out as much as I wish!) and I am passionate about education being a lifelong process. I am currently working to obtain my master's in public administration so that I may better serve the students I advise.