Questions about FSU Panama City admissions, programs, campus, COVID-19 response or current hours of operation?
Call the FSU PC Promise Information Number (24/7): (850) 832-5649.
Glenda Buckland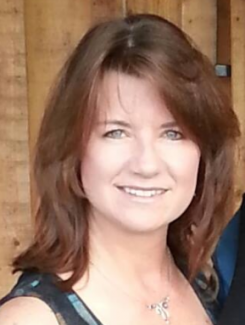 Glenda
Buckland
Admissions & Records
Enrollment Management Officer
Barron 102
Key Responsibilities
Admissions and Records

Undergraduate (Jr/Sr)
Non-Degree
Transient

Residency
Student Enrollment
 
Education
Bachelor of Science in Business Administration with Honors; Ashworth College, Norcross, GA, 2012
Graduate Certificate in Event Management; Florida State University, Panama City, FL, 2015
Several other certificates throughout the years.
About Me
Why I Love FSU PC: I enjoy assisting students and seeing them succeed.
Favorite Spot on Campus: The walking trail and view of the bay.
Hobbies: Taking care of houseplants; volunteering with events at church and in the community; I golf with my husband so he will dance with me! LOL! 😊
Favorite Phrases: "Under promise and over deliver!" and "Nothing tastes as good as thin feels!"
Quote/Scripture: "Don't worry about anything; instead pray about everything..."  Philippians 4:6-7
I have enjoyed 12 years at FSU Panama City; which include working in admissions, cashiering and advising in the College of Education. I believe I have found my life's passion in the Admissions Office assisting transfer students returning to earn their BA or BS degree. Sometimes its not easy for a single mom, a veteran or a retired citizen to return to school, to know who to talk to that will help get the process started, how to start or complete the application, what to collect and submit, the right major; and how to pay for it….these are the students and their questions that I get to communicate with daily and I enjoy every minute of it. If I can't answer their questions, I know who can. I find it very satisfying to assist these students and know when I leave work each day that I've helped at least one more student start the process for reaching their own goal of graduating. I call it my gratifying work that supports a life changing experience for anyone who seeks it.
Previously, I was an internal accountant for over 25 years for three different organizations and opened/operated family businesses over the years as well. I am happily married for over 30 years, we have a very talented son with a BA in Music, a beautiful daughter-n-law with an MS in Occupational Therapy. We have two incredibly smart grandchildren and our third grandchild is due in three months; all very young grands of course 😊. I'm incredibly blessed in family, in life, in friendships and at work. I feel like my FSU colleagues and students are family away from home.
Please let me know if I may ever be of assistance to you.
Sincerely,
Glenda Buckland