Questions about FSU Panama City admissions, programs, campus, COVID-19 response or current hours of operation?
Call the FSU PC Promise Information Number (24/7): (850) 832-5649.
Eren Ozgen, PhD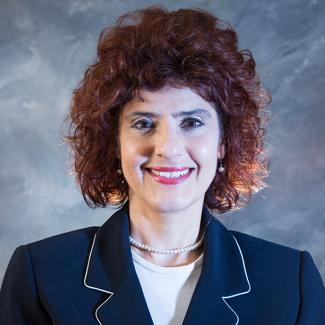 Eren
Ozgen, PhD
Business
Teaching Professor, Management Coordinator, Business Program
Office B-105
Office Hours:
Monday: 10:15 a.m. -1:15 p.m.
Tuesday: 10:00 - 11:00 a.m.; 2:15 - 3:15 p.m.
Wednesday: 10:15 a.m. - 1:15 p.m.
Eren Ozgen, PhD is a Teaching Professor of Management and the Coordinator of the Business Program at Florida State University Panama City (FSUPC).  
Professor Ozgen has an MBA and PhD in management from Rensselaer Polytechnic Institute-NY.
Before joining FSUPC in Aug. 2017, Professor Ozgen served as an Assistant Professor, Associate Professor (with tenure) and Professor of Sorrell College of Business at Troy University (AL).  She has 16 years of teaching experience in graduate and undergraduate management courses.  Prof. Ozgen is an active scholar and a researcher with more than 30 scholarly peer-reviewed publications (on more than 95% of them as the first author) and has done numerous academic seminar/conference presentations. She is a recipient several research and teaching awards.  
Professor Ozgen's primary expertise lies in the areas of strategy, management, international management and organizational behavior.