Questions about FSU Panama City admissions, programs, campus, COVID-19 response or current hours of operation?
Call the FSU PC Promise Information Number (24/7): (850) 832-5649.
Brian Baber, MBA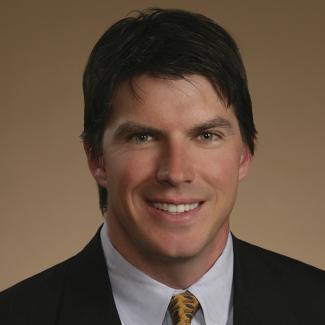 Brian
Baber, MBA
Commercial Entrepreneurship
Teaching Faculty
Office B-119
Office Hours:
Monday: 7:30 - 8:30 a.m.; 2:00 - 3:00 p.m.
Wednesday: 7:30 - 8:30 a.m.; 2:00 - 3:00 p.m.
---
ACADEMIC SPECIALTY: Entrepreneurship
DEGREE:
B.S. Finance and MBA, Florida State University
AREAS OF EXPERTISE:
Real Estate
Construction
Baber's natural entrepreneurial spirit is passionately reflected in his wealth of knowledge and invaluable experience as a highly respected franchisee of Arthur Rutenberg Homes, a custom and luxury home builder. His devotion to building a top notch team yields unsurpassed service and quality with dedication to excellence in customer satisfaction which is evident in customer surveys, a 1st Place ranking in Best of Bay 2015, Avid Diamond Award in 2016 and Arthur Rutenberg Homes Gold Cup Award in 2019 for continuing to achieve high customer satisfaction ratings.
Baber is no stranger to community involvement evidenced by his commitment to helping those around him and making his community a better place to live. Baber has served as a mentor to many and serves in executive and leadership positions in civic and service boards such as the Rotary Club, Bay Education Foundation, Elevate Bay Mentoring Program, Girls Inc., New Horizons School, Taunton Family Children's Home, Bridges to Circles, Pi Kappa Phi House Corporation, and his church. Baber is married to the love of his life and is a proud father of four beautiful children. Baber is also the author of book on building custom homes: In-Home: Creating Your Dream Home Room by Room.