Ryann Rossi named new estuary scientist for the St. Andrew and St. Joseph Bays Estuary Program
---
Ryann Rossi named new estuary scientist for the St. Andrew and St. Joseph Bays Estuary Program
Florida State University Panama City has named Ryann Rossi as the new estuary scientist for the St. Andrew and St. Joseph Bays Estuary Program. She will begin her role as estuary scientist on April 18.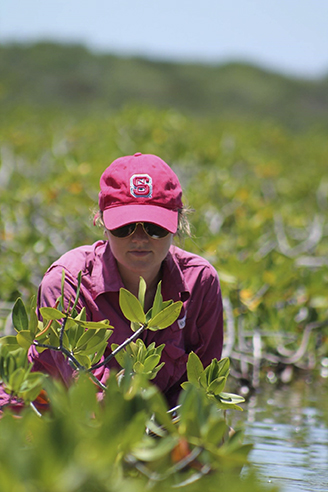 "The Estuary Program is thrilled to welcome Dr. Ryann Rossi to the estuary scientist position," said Jessica Graham, PhD, executive director of St. Andrew and St. Joseph Bay Estuary Program. "Her experience working with partners from multiple sectors to inform decisions will be a valuable skill set that she will be able to apply to working with the Estuary Program partners."
The Estuary Program, a partnership encompassing multiple sectors across the entire St. Andrew Watershed, is hosted by FSU PC. An initial establishment has been funded by The Nature Conservancy and Bay County.
"Dr. Ryann Rossi comes to the St. Andrew and St. Joseph Bays Estuary Program with experience ranging from sampling organisms in the estuarine systems to leading projects designed to assist decision makers in projects that will provide benefits in terms of ecosystem services for local communities," Graham said.
Rossi earned her B.S. in Marine Biology at the University of Rhode Island and her PhD in Biology at North Carolina State University, specializing in coastal ecology, plant ecology and mycology. Since 2020, she has worked in a postdoctoral fellowship for the Oak Ridge Institute for Science and Education's Gulf Ecosystem Measurement and Modeling Division in the U.S. Environmental Protection Agency.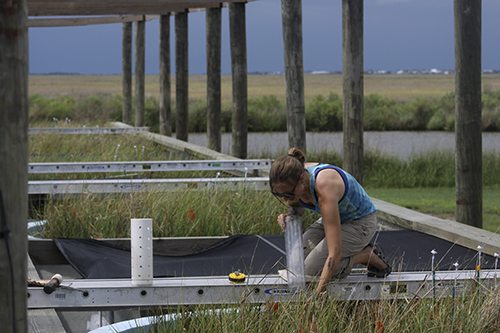 The St. Andrew and St. Joseph Bays Estuary Program mission is to collaborate — as representatives of private, public, and non-governmental stakeholders — to improve the common sense, science-based understanding of the needs of the estuary and to develop, promote and implement projects that protect and restore the health of the bays. The program's policy board includes local elected officials with agency expert representatives serving in an advisory role. The Comprehensive Conservation Management Plan is scheduled for completion and adoption by member local governments in summer 2023. 
Rossi will be working with the Science, Technology, Engineering and Modeling committee to set goals and actions that will address the priority issues of the bays. These goals and actions will intertwine with other Estuary Program Committees to pave a path for the future of the program.
For more information about the program, visit https://pc.fsu.edu/sasjbep