Ana Cortez: Love of fashion influences career goal, RSO
---
Ana Cortez: Love of fashion influences career goal, RSO
Ana Cortez has loved fashion since dressing up her younger brother as a child. Now she hopes to use a degree in Business Administration to turn her passion into a career.
Cortez decided she wanted one day to own a clothing boutique after taking her first business class in high school. To keep up with the latest fashions, she and her best friend scour social media, sharing their favorite looks and gossip. "We are always looking for the next trend to make us look fabulous," Cortez said.
In fall 2014, she left her Lakeland home to study Business Administration at FSU Panama City. Faced with meeting new people and becoming familiar with a new city, she has turned her passion into a student organization: Project Runway.
Cortez started the club after writing about the evolution of the crop top for a class project. The essay, which included step-by-step instructions on making a shirt, sparked the idea to learn sewing techniques with friends and create your own pieces. Since the club formed in November 2014, members of Project Runway met monthly to make make-up bags, pajama pants and monogrammed pillows.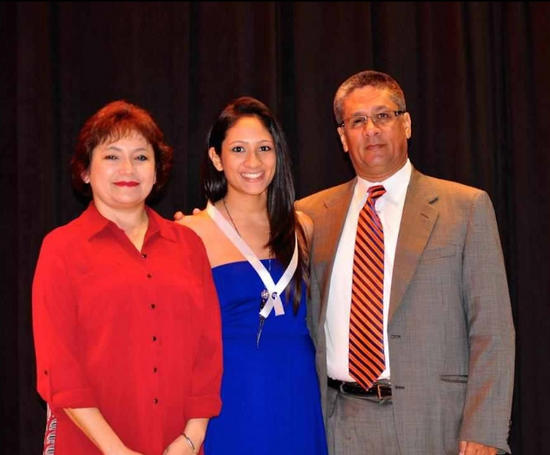 Recently the group extended its service, sharing their new-found skills with children at the Martin Luther King Jr. Recreation Center. Together with the LEAD Coalition of Bay County, eight members taught children how to make and stuff throw pillows.
"I think it's important for students to be involved in at least one club/organization because it's the only way to meet new people on this campus besides classes," Cortez said. "You also learn new things that might help you in the future."
"Sewing soothes the soul," said the club's faculty sponsor, Milinda Stephenson, Ph.D. "For students who are so busy with work and school that they don't have time for hand-crafted projects, this is a great outlet."
As the club's president, Cortez has had to overcome the regulations and formalities of creating a new organization. She has had to persevere through finding members, creating rules, appointing officers and submitting paperwork to the campus' Student Government Council.
"I definitely think that this campus needs to work on having a more active student life with clubs, organizations and events," she said.
Cortez and students in Stephenson's fall English Comp class (ENC1102) have worked throughout the year to rev up student life and campus activities since creating and writing for a student newspaper. Together, students in the class created Project Runway, the Cooking Club and the Fishing Club. They also kicked off a board game night and other ongoing activities.
Cortez credited the group's success with Stephenson's dedication to students.
"Dr. Stephenson is one of my favorite professors because she tries to make her classes as fun as she can," Cortez said. "She has really extended her time to be able to create new clubs for the campus so that students have more opportunities to meet new people and enjoy this campus more."
Cortez also is a part of the Cooking Club. She spends her free time reading, hanging out with friends at the beach, looking at different fashion trends in magazines and online, and doing yoga.
She should graduate in 2018.