FSU PC STEM Institute hosts Future Physicists of Florida induction ceremony
---
FSU PC STEM Institute hosts Future Physicists of Florida induction ceremony
More than 200 students from all Bay County middle schools were inducted into the Dr. James T. and Jana L. Cook chapter of the Future Physicists of Florida at 6:30 p.m., Tuesday, November 1st in the FSU Panama City St. Joe Community Lecture Hall.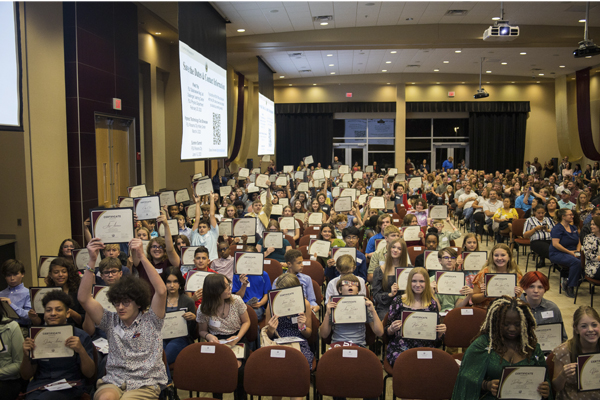 The students were nominated by their teachers based on their potential for success in career fields like engineering, physics and other sciences.
Dean Randy Hanna will welcome the students followed by a personal address by Dr. James T. Cook.    Keynote speaker is Dr. Fernando Febres Cordero, Associate Professor of Physics, FSU Department of Physics and induction speaker is Dr. Paul Cottle, the Steve Edwards Professor of Physics, FSU Department of Physics.
            
The Future Physicists of Florida is a program to identify middle school students with mathematical and scientific ability and to encourage them (and their parents) to persevere in high school math and science courses so that career options in engineering and the sciences are open to them.