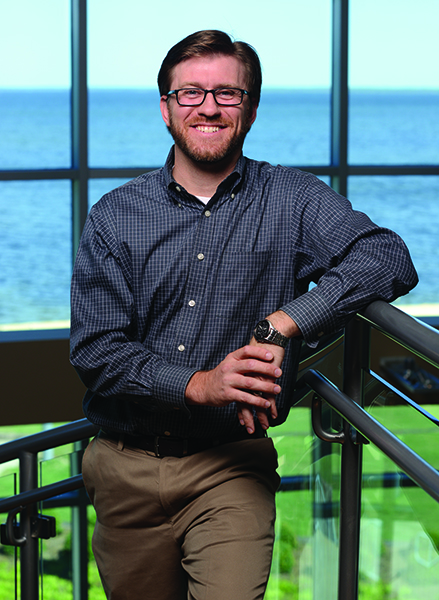 Aaron Rich
Aaron Rich was commended for his integrity and talent as a local businessman.
After managing ARINC's web and IT services for 13 years, Rich fulfilled his dream by opening Aaron Rich Digital Marketing & IT Services in June 2013. Since then, he has created numerous award-winning websites and has earned a reputation as a competent and confident designer.
"Aaron Rich has built a business that enjoys a strong, positive reputation and has developed clientele worthy of distinction. That in itself is a notable accomplishment," United Way of Northwest Florida President Bryan Taylor wrote in his nomination letter. "Coupled with his passion for all things FSU, Aaron Rich is clearly worthy of the title of Notable 'Nole."
Rich earned his bachelor's degree in marketing from Salisbury University in Salisbury, Md., in 1998. He went on to earn his master's degree in corporate and public communication from FSU Panama City in 2003.
His business has won the Bay County Chamber of Commerce 2014 Industry Appreciation Entrepreneurship Award and several Addy Awards for web design.
With a straightforward approach, Rich is able to offer solutions and hope for clients' technical and marketing problems, Taylor wrote.
Rich is a civic-minded individual who has a passion for community service in his business and personal life. He is involved with the Rotary Club of Panama City, the Humane Society of Bay County, the Bay County Chamber of Commerce and the American Advertising Federation of Panama City. He also offers professional assistance and services to non-profits throughout the community.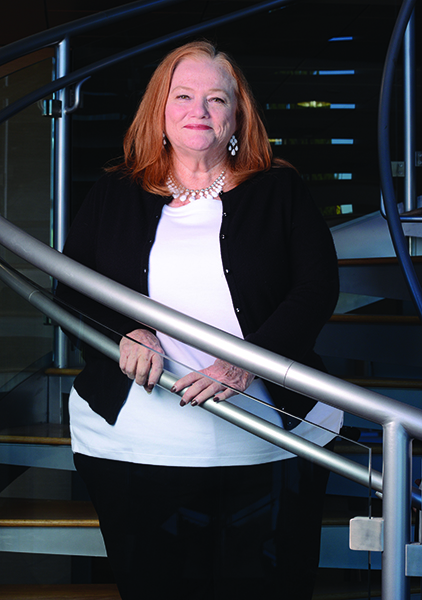 Angie Sexton
Angie Sexton is a visible part of the community who has represented FSU at more than 100 networking and recruiting events.
Sexton, who earned a bachelor's degree in social work in 2001 and a master's degree in corporate and public communication in 2005, was nominated by several FSU Panama City faculty and staff.
"She bleeds garnet and gold through and through. She loves the university and is a great advocate for the campus in the community," said Dr. Ken Shaw, former dean of FSU Panama City. "It would be an honor for Angie to be named a Notable 'Nole as she is one of our elite graduates and demonstrates the leadership and service characteristics of Florida State University."
As the advisor of FSU's College of Applied Studies at FSU Panama City, Sexton is dedicated to the university, the instructors and students. She previously worked with the campus' Career & Writing Center, developing relationships throughout the community to ensure student success after graduation.
"She has become a viable part of the community through her various volunteer efforts — all in the name of FSU and Seminole pride," said Trina Jackson, associate director of the Office of Student Affairs at FSU Panama City. "It never ceased to amaze me how much of her personal time she dedicates to making the local area a better place to live and work."
Sexton was a member of the Bay County Chamber of Commerce's Leadership Bay Class of 2006-2007 and has served on the Public Relations, Education, Leadership Bay Steering and Junior Leadership Bay Steering committees. She also is a member of the Panama City Beach Chamber of Commerce and was the president of the FSU Alumni Executive Board in 2009.
She has volunteered with United Way, Panama City Rescue Mission, Catholic Charities, Anchorage Children's Home, the Bay County Sheriff's Office Project 25 and the March of Dimes. She also was a Girl Scout leader and has served the Gulf Coast Midget Football League as county cheerleading coordinator and as an officer on the Executive Committee.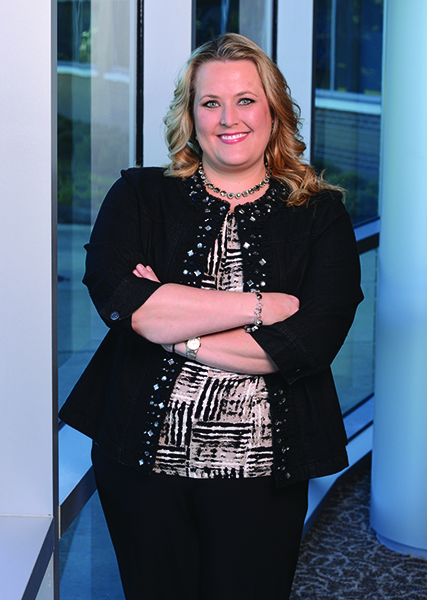 Kristina Williams
Kristina Williams is dedicated to service and higher education.
"Kristina embodies all the qualities of a Notable 'Nole, demonstrating her strength, skill and character in every project and job she takes on," her husband Curtis Williams, a commercial loan officer at MidSouth Bank, wrote in her nomination letter.
Kristina Williams served as Lady Spirithunter, spreading Seminole spirit while earning her bachelor's degree in marketing at FSU's Tallahassee campus in 2003. With a desire to further her education, she managed her time between her family, her career and her education to return to graduate school. She earned her master's degree in corporate and public communication at FSU Panama City in 2008 and immediately began applying her new knowledge to serving the community.
"She is always willing to lend a helping hand and share her expertise," her husband wrote. "When she decides to get involved with a new project or organization, she does not simply do so just to add another item to her resume; it's to help make a difference."
Kristina Williams is marketing director at Superior Residences of Panama City Beach. She a board member for Girls, Inc. and has organized its annual Princess Ball for the past eight years. She also served as board president from 2010 to 2012.
She is a graduate of the Bay County Chamber of Commerce's Leadership Bay program and now sits on the Steering Committee for the chamber's Junior Leadership Bay. She is the chair of the Panama City Beach Chamber of Commerce Women's Work-Life Symposium, a chairperson for the Children's Activity Committee and the St. Andrews Bay Yacht Club, and a member of the Gulf Coast Regional Medical Center Women's Health Community Advisor Board and the Junior League of Panama City.
Kristina Williams also was a finalist for the 2014 Women of Distinction Awards hosted by the Girl Scouts of the Florida Panhandle and is a member of Hiland Park Baptist Church, where she is an active participant in a co-ed Sunday school class and hosts women's Bible studies.
title-inside title-centered
2