Passion-infused scientific education.
Focus on patient care before, during and after surgical procedures. Courses cover various anesthesia techniques and emphasize analysis, evaluation and decision‐making rather than memorization. Each student will begin a one-on-one clinical practicum within the first semester for immediate application of skills.

Throughout the first semester of the program, students attend four days of intensive didactic instruction at the Panama City campus and one day of clinical instruction at program-affiliated clinical sites. The second semester consists of two days didactic instruction and three days of clinical instruction at program-affiliated clinical sites. Semesters three through seven combine scheduled didactic instruction with continued assimilation into the clinical environment. Clinical assimilation is inclusive of a "call-taking" experience requiring night and weekend duties at program-affiliated clinical sites. Throughout the seven-semester program, all students participate in mandatory didactic review in preparation for the National Certification Exam.
For the cohort beginning August 2019, the online application window will open in August and close December 1, 2018 for the graduating class of 2021.

Interviews will be held mid-January 2019
Accreditation
Initial accreditation was granted January 21, 2015 by the Council on Accreditation of Nurse Anesthesia Educational Programs (COA). This agency is identified by the U.S. Department of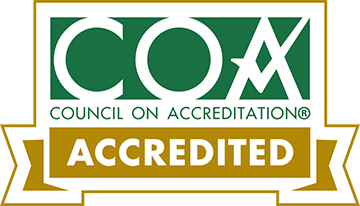 Education (USDE) as a nationally recognized accrediting agency for the accreditation of institutions and programs of nurse anesthesia at the certificate, master's, or doctoral degree levels in the United States, its territories, and protectorates. In June 2015, the university was notified that the Southern Association of Colleges and Schools Commission on Colleges (SACSCOC) Board of Trustees reviewed the university's materials seeking approval of the Master of Science in Nurse Anesthesia degree program and approved the program to be included in the scope of the university's current accreditation.
The Council on Accreditation of Nurse Anesthesia Educational Programs (COA) requires that all students matriculating into a nurse anesthesia educational program on January 1, 2022 or thereafter be enrolled in a program approved by the COA to award a practice doctoral degree. The program plans to submit its application to the COA for approval to award the Doctor of Nurse Anesthesia Practice degree in October 2019. Pending approval by the COA, the program plans to enroll its first doctoral cohort of students no later than January 2022. Further information regarding this transition may be obtained by contacting the program at 850-770-2420 or svandyke@fsu.edu. 
The Council on Accreditation's contact information is as follows:  COA 222 S. Prospect Ave., Park Ridge, IL  60068-4001 Phone: (847) 655-1160, Fax: (847) 692-7137. Email: Accreditation@coa.us.com
Mission Statement
The mission of the Florida State University Nurse Anesthesia Program (NAP) is advancement of the human sciences through a philosophy of passion infused scientific education, application of clinical education and practice for the betterment of citizens in the community both locally and nationally.
Admission Requirements
Admission to the MSNA program is a two-fold evaluation process. The Office of Admissions determines eligibility for admission to the University, and the academic department or college determines admissibility to the degree program. Final admission to the University is subject to approval by the Office of Admissions.
Departmental Admissions Requirements and Application Process
Baccalaureate degree in Nursing or Health Related Science (e.g., Biology, Chemistry, and Physics) obtained from a regionally accredited institution of higher education in the United States. For more information on these requirements visit Graduate Admission.
Registered Nurse (RN) license: Current, valid, unrestricted, professional nursing license from within the United States. 
A minimum of recent, one year full-time work experience, or its part-time equivalent, as a registered nurse in a critical care setting.

Critical care setting examples include but not limited to:  Surgical Intensive Care, Cardiothoracic Intensive Care, Medical Intensive Care, Pediatric Intensive Care, and Neonatal Intensive Care.  Those who have experiences in other areas may be considered provided they can demonstrate competence with managing unstable patients, invasive monitoring, ventilators, and critical care pharmacology.
Traditional adult ICU experience (CVICU, MICU, SICU) will be considered first.

Current Advanced Cardiac Life Support (ACLS) certification is required.
Pediatric Advanced Life Support (PALS) certification is preferred but is required upon admission.
Two (2) recommendation letters are required (see #8).
The Certified Registered Nurse Anesthetist Reference and Immediate Supervisor Reference  forms are required from a current or previous immediate supervisor familiar with your critical care RN work experience.
Curriculum Vitae (CV) - a summary of your education, professional history and qualifications.
Driver's License: Current, valid unrestricted driver's license from the United States.
Download and complete Employment Verification  form.
Download and complete Clinical Skills Assessment  form.
Student Health Insurance Requirement (required for enrollment if selected)
Student Immunization Record (required for enrollment if selected)
Apply ONLINE. All documents must be received by December 1, 2018.

Official transcripts from all attended institutions must be submitted.
GRE test scores (Institutional Code: 5219) competitive score preferred (> than 300 combined scores).
*Applicants who have met the minimum admissions criteria may be invited for an interview. Applicants will not be admitted without an interview.*
Following receipt of all the application materials and screening for the University requirements, eligible applications will be forwarded to the MSNA Program Review Committee. The Review Committee will further screen the applications for program specific requirements and extend an invitation for a personal interview to qualified applicants. After interview of all applicants, the Review Committee will make its recommendations for program admission.
Graduation Requirements
In addition to standard Florida State University graduation requirements  students must satisfactorily complete all courses with a 3.0 or better grade point average on a 4.0 scale and complete the clinical case requirements as set by the Council on Accreditation of Nurse Anesthesia Educational Programs (COA).
title-inside title-centered
2