Student Accessibility Services is committed to ensuring universal access for each FSU Panama City student. Through the provision of academic and housing accommodations, testing support, facilitation of equal access to programs and services, assistive technologies, and a welcoming space for students to feel part of the FSU community, Accessibility Services creates an environment of success. 
Current and prospective Florida State students can apply for accommodations and submit documentation through this link.
Current Florida State students registered with the OAS can access their student portal to manage their accommodations and request eligibility letters.
Current Florida State students registered with the OAS can schedule accommodated testing at this link. Tests must be scheduled at least one week in advance of the test date.
The OAS works closely with students & faculty to build a supportive "triad" that works collaboratively to facilitate accommodations on campus.
Provided at no cost to students registered with OAS to support the academic and personal goals of students.
The OAS encourages faculty and staff to help bridge the gap as FSU works toward universal accessibility in all areas for students.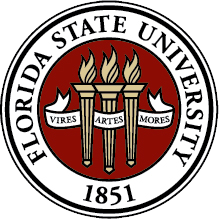 Stacey Pelham
Office of Student Affairs
Student Accessibility Coordinator
Barron Building 218
spelham@pc.fsu.edu