Questions about FSU Panama City admissions, programs, campus, COVID-19 response or current hours of operation?
Call the FSU PC Promise Information Number (24/7): (850) 832-5649.
Project Runway
Project Runway makes, donates masks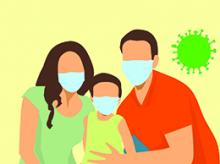 Members of Project Runway, FSU Panama City's sewing club, are taking on a new skill to help during the coronavirus pandemic. Using sewing machines donated by Jim's Sewing Store, club members and advisor Milinda Stephenson are learning to make masks to donate to area assisted-living facilities.
hjohnson
Wed, 04/22/2020 - 03:26 PM