Questions about FSU Panama City admissions, programs, campus, COVID-19 response or current hours of operation?
Call the FSU PC Promise Information Number (24/7): (850) 832-5649.
endowment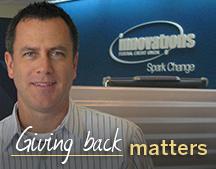 Innovations Federal Credit Union is sparking change for FSU Panama City students. The credit union recently committed $32,500 for student scholarships. "Our corporate philosophy emphasizes giving back to the community because this community supports Innovations," President and CEO David Southall said.
The two-year journey to a Master of Science in Nurse Anesthesia program was completed this summer. After passing a thorough and costly accreditation and approval process, which was funded by the Endowment for the College of Applied Studies, the campus will welcome the first cohort of students Aug. 24.