Program faculty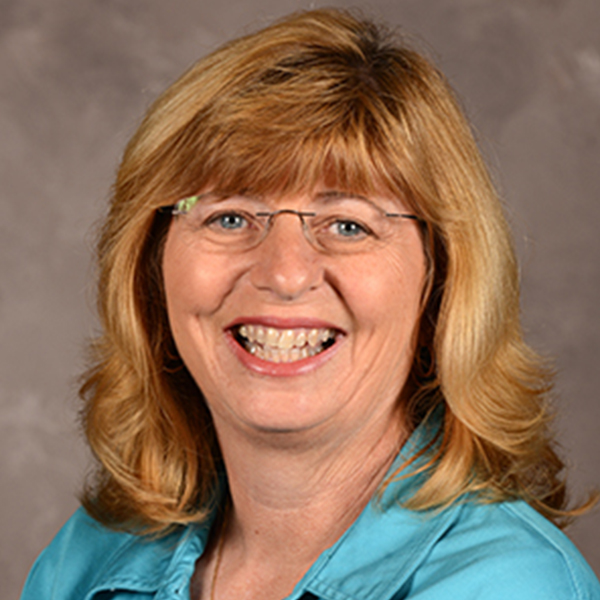 Description of Major
The Recreation and Tourism Management program offers courses leading to the Bachelor of Science degree. Professionals in this field manage facilities, programs, and events that enrich people's lives though high quality and memorable leisure time experiences. Leisure activities are an integral part of people's lifestyles and billions of dollars are spent annually on recreation programs, activities and facilities in public, private, and nonprofit recreation organizations. Consequently, there is a need for qualified professionals to manage programs, facilities, and services in various agencies and businesses. This is a service- oriented career in which professionals work with people of all ages and backgrounds. To succeed in this field, one should have organizational skills, initiative and energy, and enjoy working with people.
Dedman College of Hospitality Scholarships information.
Admission Requirements
To be admitted to this program, students must have completed an Associate of Arts (A.A.) degree from a Florida public institution or have completed at least 60 hours of coursework, including six (6) hours of Freshman English Composition, six (6) hours of college-level math, and no more than six (6) hours remaining of the Liberal Studies (general education) requirements. The following courses must be completed with a C minus or better:
 
MAC 1105 (3)  College Algebra   
HFT 1000 (3)  Introduction to Hospitality
ECO 2013 (3) Principles of Macroeconomics  OR  ECO 2023 (3) Principles of Microeconomics        
CGS 2100 (3) Microcomputer Applications for Business  OR  CGS 2518 (3) Spreadsheets for Business (preferred)
 
Note: State-wide common prerequisites are always under review. For the most current information and for acceptable alternative courses, visit the "Common Prerequisites Manual." This is available from the "Student Services" section of http://www.flvc.org .
Requirements for Progression to the Upper-Division Major
Admission to the limited access hospitality programs requires the following:
completion of at least 52 semester hours;
a cumulative grade point average on all college work attempted of at least 2.00;
satisfactory completion of all required prerequisite coursework; and
successful completion of 1st & 2nd GE English and 1st & 2nd GE Math coursework.
Program Requirements
Major Program of Studies at FSU: (39 hours)
All students in this program are required to earn a C minus or better in required coursework and obtain certification in First Aid and CPR prior to internship.
Lower-Division Requirement: (3 hours)
HFT 1000 (3) Introduction to Hospitality
This course is a Term 4 milestone. Transfer students must complete it in their first term of enrollment at FSU.
Hospitality Core Requirements: (18 hours)
HFT 3424 (3) Hospitality Financial Analysis
HFT 3431 (3) Hospitality Managerial Accounting
HFT 3806 (3) Introduction to Food and Beverage Management
HFT 4502 (3) Integrated Marketing for Hospitality
HFT 4224 (3) Hospitality Leadership and Ethics
HFT 3941 (3-12) Internship
Recreation and Tourism Management majors must complete a minimum of 12 credit hours of HFT 3941 (Management Internship) in their final semester (term 8) totaling 480 approved internship hours.
Recreation & Tourism Major Area Requirements: (21 hours)
LEI 3004 (3) Introduction to Recreation, Tourism and Events
LEI 3420 (3) Recreation Activities Leadership
LEI 3435 (3) Planning Recreational Experiences
HFT 3700 (3) Tourism & Environment
LEI 3843 (3) Commercial Recreation and Tourism
LEI 4602 (3) Planning and Maintenance of Facilities
HFT or LEI (3) Elective
HFT 4941 (0) Work Experience
Required Work Experience
Students enrolled in the Recreation and Tourism Management major must complete at least one thousand (1,000) hours of work experience in the hospitality industry. The work experience must be completed at the post- secondary level. Students must register for HFT 4941 Field Study in Hospitality Administration in their final semester to document this work experience.
Computer Skills Competency:
CGS 2060 (3) or CGS 2100 (3) or equivalent will meet the requirement for this major. LEI 4864 is also approved to meet this requirement.
Oral Communication Competency: (0-3 hours)
Students must demonstrate the ability to orally transmit ideas and information clearly. This requirement may be met through with an approved college-level course, like SPC 1017 or SPC 2608.
Minimum Program Requirements - Summary
Total Hrs. Required 120 General Education 36
Major Coursework 6039
Gen. Program Prerequisite 3-412 Minor Coursework 0
Computer Skills 0 beyond prerequisite courses Oral Competency 0-3
Electives to bring total hours to 120
Remarks:
The final 30 hours must be in residence at FSU.
A minimum of 45 hours must be earned at the 3000/4000 (junior/senior) level, including 30 of these hours at Florida State University. At least half of the courses for the major must be taken at FSU.
All students in this program are required to obtain certification in First Aid and CPR prior to internship.
title-inside title-centered
2