Wendy Ritz, DBA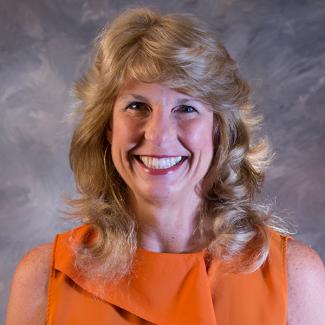 Wendy
Ritz, DBA
Business
Teaching Faculty
Office B-105
Office Hours
Monday: noon - 2:00 p.m.
Tuesday: noon - 4:00 p.m.
Thursday: noon - 2:00 p.m.
Academic Specialty: Marketing
Degree:
Doctorate of Business Administration, Kennesaw State University,
Michael J. Coles College of Business
M.B.A., University of West Florida,
B.S., M.I.S., University of West Florida
Areas of Expertise:
Sales
Digital Marketing
International Marketing
Wendy Ritz draws on her more than 20 years of international sales and marketing experience when providing college students with tools to obtain and grow careers in marketing. It was her love of mentoring and consulting with different businesses that led her to pursue and obtain a doctoral degree from Kennesaw State University, Kennesaw Georgia.  She has served as an Assistant Director of International Internships in Rome, Italy for Auburn University and most recently as an Assistant Professor of Marketing at Fayetteville State University in North Carolina. She continues to work as a consultant in the automotive aftermarket industry. In her free time, she enjoys spending time with her family.   
Selected Published Research
Peter Rhea, Alan Kolp, Wendy Ritz, and Michelle D. Steward, "Corporate Ethics Can't Be Reduced to Compliance," Harvard Business Review, April 29, 2016. https://hbr.org/2016/04/corporate-ethics-cant-be-reduced-to-compliance
Export Award:
On April 20, 2013, Dr. Wendy Ritz, was presented the U. S. Department of Commerce's Export Achievement Certificate by Congresswoman Debbie Wasserman Schultz (D). An additional presenter was Miguel Olivares, Senior International Trade Specialist for the U.S. Department of Commerce, Export Assistance Center.