Questions about FSU Panama City admissions, programs, campus, COVID-19 response or current hours of operation?
Call the FSU PC Promise Information Number (24/7): (850) 832-5649.
Paul Baures, PhD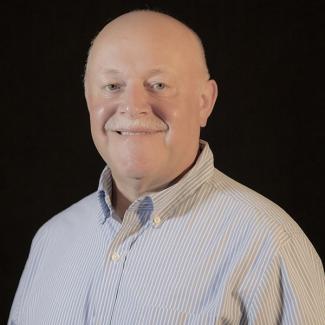 Paul
Baures, PhD
Chemistry
Teaching Faculty
Holley A-211-O
Office Hours
Monday: 7:30 - 8:30 a.m.
Wednesday: 2:00 - 4:00 p.m.
EDUCATION
NIH Postdoctoral Fellowship, Texas A&M University, 1995-1997
Ph.D., Medicinal Chemistry, University of Minnesota, 1991-1995
M.S., Organic Chemistry, University of Minnesota, 1985-1988
B.S., Chemistry, Winona State University, 1981-1985
PROFESSIONAL POSITIONS 
Teaching Faculty I, Florida State University Panama City, 2021-present
Professor, Keene State College, 2011-2021
Assistant Professor, University of Tulsa, 2005-2011
Visiting Assistant Professor, Bowdoin College, 2003-2005
Senior Scientist, Signature BioScience, 2002-2003
Assistant Professor, Kansas State University, 1997-2002
Scientist, SmithKline Beecham Pharmaceuticals, 1988-1991
TEACHING INTERESTS
My focus is to help students succeed in their study of General Chemistry, Organic Chemistry, and Biochemistry.
RESEARCH INTERESTS
My research team is developing a fatty acid synthase inhibitor to target cancer as well as investigating the structure-function of antifreeze proteins and small molecules.