Questions about FSU Panama City admissions, programs, campus, COVID-19 response or current hours of operation?
Call the FSU PC Promise Information Number (24/7): (850) 832-5649.
Mauricio Chagas, PhD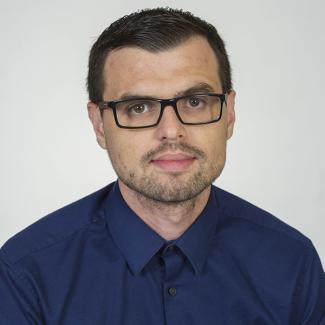 Mauricio
Chagas, PhD
Mechanical Engineering
Visiting Teaching Faculty
Office Hours
Monday: 1:00 - 2:00 p.m.
Tuesday: 1:00 - 2:00 p.m.
Wednesday: 1:00 - 2:00 p.m.
Thursday: 9:00 - 11:00 a.m.
Dr. Mauricio B. Chagas is a visiting teacher at the Mechanical Engineering department at Florida State University Panama City. He has obtained his undergraduate in Mechanical Engineering at the Federal University of Santa Maria - Brazil and his masters and doctorate at Florida State University.
Dr. Chagas research is focused on computational simulation of thermal systems. In particular, the thermal management and optimization of systems that contain multiple thermal sources and cooling media. His main research was applied to systems that are present in the next generation of navy ships, all-electric ships. Sustainable energy topics are also the interest of Dr. Chagas, such as renewable energy and power conversion.