Questions about FSU Panama City admissions, programs, campus, COVID-19 response or current hours of operation?
Call the FSU PC Promise Information Number (24/7): (850) 832-5649.
Kelley Kline, PhD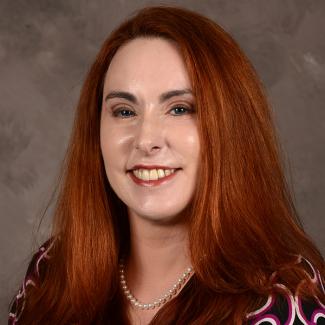 Kelley
Kline, PhD
Psychology
Teaching Professor
Holley A-211-D
Office Hours:
Monday: 1:00 - 2:00 p.m.
Tuesday: 11:50 a.m. - 1:50 p.m.
Thursday: 11:50 a.m. - 1:50 p.m.
Kelley Kline Ph.D., is a Teaching Professor and the Coordinator of the Psychology Program at Florida State University Panama City (FSUPC).  Prior to joining the faculty at FSUPC, Dr. Kline taught at the University of Oklahoma, Florida State University (Tallahassee), State University of New York (SUNY) at Stony Brook, and Stockton University (New Jersey). 
Professor Kline's area of expertise is in the sensory, perceptual, and cognitive factors underlying one's ability to detect their own cardiac sensations.  She has also investigated the influence of visual cues (hair length and healthy, pregnancy, parenthood, and gender) on perceived attractiveness, competence, and warmth.  Dr. Kline has coauthored numerous presentations with students at the Association for Psychological Science conference as well as served as Chair and advisor for students completing Honors' Theses in the psychology department.  She is the recipient of two university teaching awards from Florida State University and nominations for distinguished teacher. 
Curriculum Vitae (pdf)