Questions about FSU Panama City admissions, programs, campus, COVID-19 response or current hours of operation?
Call the FSU PC Promise Information Number (24/7): (850) 832-5649.
Ali Manzak, PhD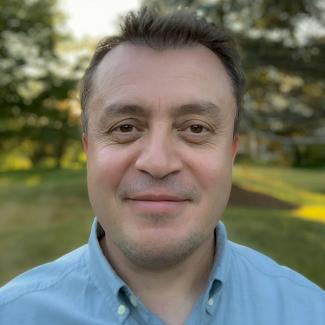 Ali
Manzak, PhD
Electrical & Computer Engineering
Teaching Faculty
Holley A-211-X
Office hours:
Monday: 1:30 - 2:30 p.m.
Thursday: 1:30 - 3:30 p.m.
Dr. Manzak received his M.Sc. degree from the University of Colorado Boulder and his Ph.D. from Arizona State University, both in electrical engineering. His master's degree is in control systems, and his Ph.D. is in VLSI systems. After receiving his Ph.D., he worked for over a year as a digital IC design engineer in California before deciding to join academia, as he was passionate about teaching. Since then, he has held faculty positions at several institutions in the USA and overseas.
Dr. Manzak's current research interests are embedded systems, low power VLSI design, mixed-signal IC design, and hardware implementation of machine learning algorithms. He has published several IEEE journal articles and conference papers, in particular, in designing energy-efficient VLSI circuits. At his previous institutions, Dr. Manzak has taught various courses and supervised many laboratories. He has hands-on IC design experience from a Silicon Valley company, Lattice Semiconductor, and continues designing integrated circuits (ICs) in multiple platforms for teaching and research purposes.