Questions about FSU Panama City admissions, programs, campus, COVID-19 response or current hours of operation?
Call the FSU PC Promise Information Number (24/7): (850) 832-5649.
Aimee Frier, Ph.D., NBCT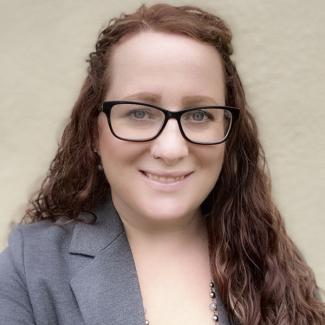 Aimee
Frier, Ph.D., NBCT
Elementary Education
Visiting Teaching Faculty
Aimee Frier earned her Ph.D. in Curriculum and Instruction with dual specializations in Literacy Studies and Special Education from the University of South Florida in Tampa, Florida. Dr. Frier also holds graduate certificates in Qualitative Research and Program Evaluation. Her current research focuses on the ways in which technology, children's literature, and arts-based methods support or constrain children's literacy development with a specific focus on text analysis and composing. Dr. Frier also brings expertise in literacy and language development, assessment and remediation procedures of reading difficulties, and literacy instruction for diverse learners. 
 
Dr. Frier spent the last three years as a visiting faculty member in Literacy Studies at the University of South Florida in Tampa, Florida. Prior to her university teaching, she taught elementary school in both the United States and Mexico.
Curriculum Vitae (pdf)