FSU Panama City's Illumination series features author Dumisani Washington
---
FSU Panama City's Illumination series features author Dumisani Washington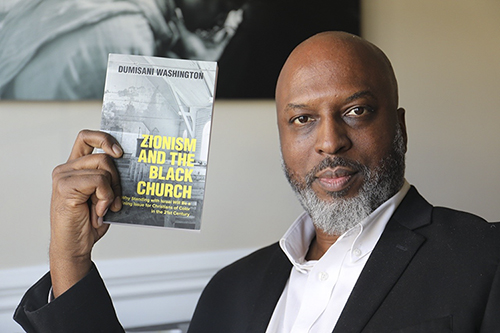 Florida State University Panama City will host guest speaker and author Dumisani Washington at 6 p.m. March 22 in the St. Joe Community Foundation Lecture Hall in the Holley Academic Center, 4750 Collegiate Drive, as part of the Illumination series.
The Illumination, Shedding Light on Diversity initiative highlights diversity, equity and inclusion through a series of guest speakers with a variety of different viewpoints meant to engage the community in meaningful conversations and educational opportunities. All Illumination events are free and open to the public.
Washington, founder and CEO of the Institute for Black Solidarity with Israel (IBSI) and the former Diversity Outreach Coordinator for Christians United for Israel (CUFI), is the author of "Zionism & the Black Church." His presentation will explore the history of collaboration between the Black and Jewish American communities.
"There is along, rich history of collaboration and cooperation between the Black and Jewish American communities. From Booker T. Washington and Julius Rosenwald to Dr. King and Rabbi Heschel, this synergy has positively impacted America and the world," said Washington, who will explore that history during his presentation.
Washington is the former Diversity Outreach Coordinator for the over 10-million-member Christians United for Israel (CUFI). While on staff with CUFI, he organized multiethnic Christian support for Israel from across the country and helped launch CUFIAfrica to engage the many Israel-supporters and honorary CUFI members from South Africa, Zimbabwe, Togo, Ghana, Nigeria, Ethiopia, Kenya, Morocco and more.
Washington also is the creator of CUFI's Mizrahi Project, a short film project that tells the story of the over 850,000 Jewish refugees from North Africa and the Middle East. As part of his effort to initiate the Mizrahi Project, he was featured in the 2016 PragerU video, "Why Are There Still Palestinian Refugees?"
For interviews, the media may contact Washington at info@ibsi-now.org or 704-890-2754.
For more upcoming events in the Illumination series, visit pc.fsu.edu.