FSU Panama City's Illumination series features author, historian Dale Cox
---
FSU Panama City's Illumination series features author, historian Dale Cox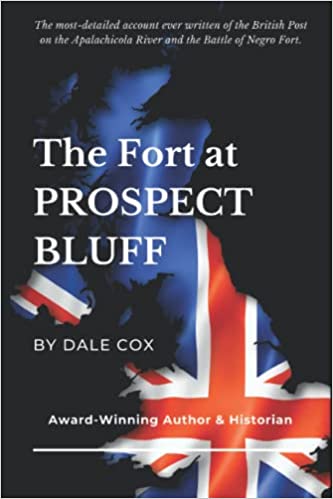 Florida State University Panama City is hosting award-winning author and historian Dale Cox at 6 p.m. April 12, as part of the Illumination series.
FSU Panama City's "Illumination, Shedding Light on Diversity" initiative highlights diversity, equity and inclusion through a series of guest speakers that allows the community to hear different viewpoints, engage in meaningful conversations and learn from unique experiences belonging to the minority.
Cox's presentation covers "The Fort at Prospect Bluff," the title of his latest book. He re-examines the history of the British Post at Prospect Bluff on the lower Apalachicola River during and following the War of 1812. This outpost was built by the British and offered protection, security, and freedom to hundreds of Black and Native American refugees. 
"This is a wonderful series that FSU Panama City is doing," Cox said. "It means a great deal to me to be part of this and I am very excited that this story will reach more people."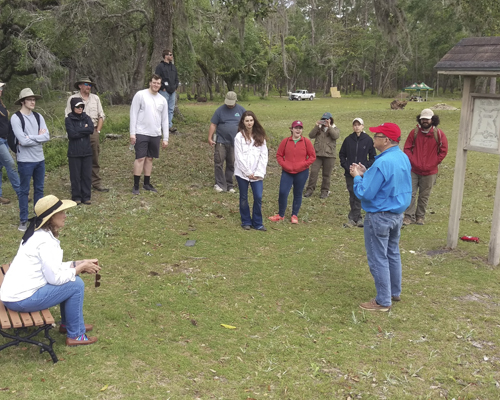 The Fort at Prospect Bluff was the largest free Black settlement in North America and the largest community in Florida until it was destroyed by U.S. forces on July 27, 1816. Cox will discuss new research into those who lived there and present details about the survivors and their descendants. His presentation also will discuss how the destruction of the fort and the return of many of its occupants to slavery helped ignite the abolition movement that led to the end of slavery in the United States. The site of the fort is a National Landmark and was recently added to the National Underground Railroad Network to Freedom.
Cox, who grew up in Two Egg, Florida, is a descendent of the Yuchi Indian Milly Barnard and the Lower Creek warrior Efau Emathla. His ancestors were among the Red Stick warriors who came to Prospect Bluff to join the British in the summer of 1814. Cox, the inaugural president of the Florida Panhandle Cultural and Natural Resources Association, writes extensively about the history of the Creek War of 1813-1814, the First Seminole War of 1817-1818, the War of 1812 on the Gulf Coast, and the Civil War in Florida and Arkansas. His book, "The Battle of Marianna, Florida," was named Best in Category by Civil War Books and Authors. 
The event is free and open to the public and will take place in the St. Joe Community Foundation Lecture Hall in the Holley Academic Center, 4750 Collegiate Drive. Refreshments, including popcorn and bottled water, will be provided.
To schedule interviews with Cox, he may be reached directly at dale@oldkitchen.org or by text at 850-693-4690. For more upcoming events visit the Illumination Series.