NOAA B-WET Marine Science Research at FSU Panama City
---
NOAA B-WET Marine Science Research at FSU Panama City
Mike Zinszer, Advanced Science Diving Program Director, at the Florida State University Panama City campus, received NOAA funding for "B-WET," a year-long marine science study of the effects of human interactions with local man-made reefs off Panama City Beach, Fla.
Zinszer has recruited 17 students ages 15 and older and four Bay County High Schools teachers to participate in the project.
During the first two weeks of the project, students were trained to scuba dive to 80 feet and required to pass the certified diver exam.
Students were then instructed on the scientific collection methods of biological markers and the status of three significant dive sites: the original Hathaway Bridge built in 1929, left on site as a fishing bridge in the 1980s and then relocated offshore and sunk in as an artificial reef; the commercial vessel, Black Bart, sunk as an artificial reef; and Stage II, a Navy research platform dating back to the 1950s and used during the initial dives of the Sea Lab experiments back in 1964, also sunk as an artificial reef.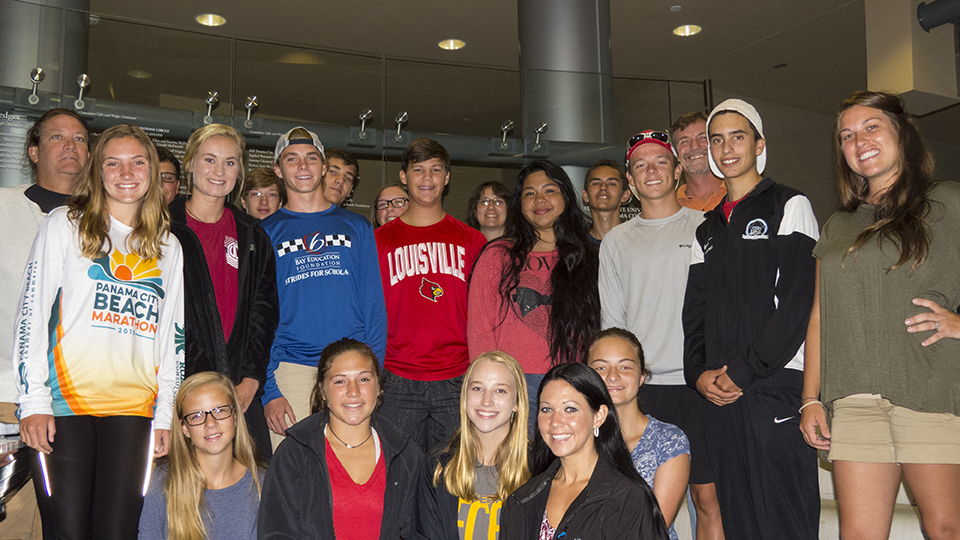 "What we did is look at the historical dimensions of these sites as a baseline and developed a current baseline of what these reefs look like today. The students took height, width and length measurements of these structures, noting the deterioration of the structures and biological environment on and around the structures," Zinszer said.
Data will be collected throughout the twelve-month period and these markers will be compared against the new data to note changes in the structures and the marine environment around them.
"One of the key factors that we will be noting at is the human impact through dive and fishing boats that tie onto the structure and cause damage," Zinszer said.
Ultimately the project will help identify measures to prevent the loss of reef structure and marine life.
For more information contact Mike Zinszer, (850) 770-2203 or email mzinszer@pc.fsu.edu