FSU Panama City's Illumination series features international guest speaker
---
FSU Panama City's Illumination series features international guest speaker
Florida State University Panama City hosts international guest speaker Dr. Ieva Birka on May 31, as part of the "Illumination, Shedding Light on Diversity" series.
Birka will discuss "Harnessing the Potential of the Diasporas," a topic she recently presented at Bielefeld University in Germany. "Diaspora" is a term used loosely to reference anyone outside their country or region of origin who also is interested in keeping ties, Birka explained.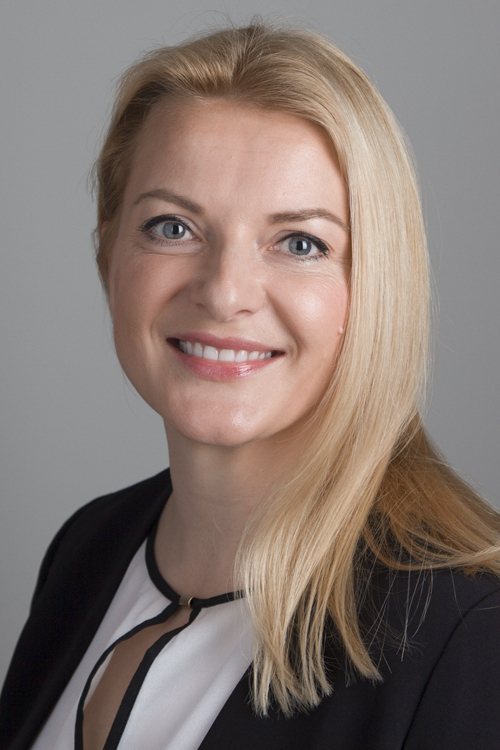 "In Germany, I spoke about this topic and the Ukraine and how diaspora has been able to contribute," said Birka, a senior researcher at the Advanced Social and Political Research Institute at the University of Latvia, where she received her doctorate in political science.
While her post-doctoral research has focused on diaspora engagement in developed friendly countries, Birka explained the war in Ukraine illustrates how diaspora populations can also be used to justify aggression, as Russia has claimed to be protecting the Russian speaking diaspora in Ukraine. 
Birka's three-year research project, funded by the European Regional Development Fund at the University of Latvia, explores developed country relations with expatriate populations, offering insight into the fields of migration studies, political science, economics, geography, policy planning and psychology. Her research aims to establish the best practices in diaspora engagement. As global competition for a workforce increases and individuals become more mobile, governments of developed countries have created policies aimed at harnessing the knowledge, skills, networks, investments, and political influence of the diaspora. Driving this research is the increasing speed of globalization and human mobility, where the United Nations estimates that currently 258 million people live outside their country of origin. That figure has increased by 49% since 2000.
Birka is spending May at FSU Panama City as a visiting researcher to write the final article/policy recommendations for her project and carry out some additional research. 
The U.S. Department of State estimates that about 9 million U.S. citizens live abroad, and Birka sees the U.S. not engaging more actively with their diaspora as a "missed opportunity."
"Australia and Ireland both have large diaspora populations and have had engagement policies since mid-2000s, as migration and globalization spread," Birka said. Australia and Ireland both have professional awards to recognize their successful talent abroad but different approaches regarding policy and diaspora engagement.
Australia's approach, through government funding provided for a non-governmental organization networking professional Australians globally, focuses on professional advancement of the diaspora, "helping individuals start careers abroad, supporting them during their careers abroad in maintaining a link with Australia, and when they decide, helping them transition back to Australia. It's a network approach based on knowledge exchange and cooperation," Birka said. "Ireland's policy has a focus on giving back to the diaspora that have helped shape Ireland. Their approach is focused on welfare and heritage, while also incorporating an element of fun. The Irish working motto is nurture to leverage, or give to your diaspora if there is something you want back. The diaspora policy is implemented by the Irish Abroad unit at the Department of Foreign Affairs with a Minister of State responsible for Overseas Development Aid and Diaspora."
While some countries only recognize the diaspora population as being those who were born in the homeland, those with Irish ancestry, Birka explained, are recognized as part of the 70 million Irish diaspora population.
The diasporas topic is close to home for Birka, a native of Latvia, who has lived in the United States, United Kingdom, Belgium and Switzerland. Her family first relocated from Latvia to Pittsburg, Kansas, in the early '90s, after the fall of the Soviet Union.
"I moved away from Latvia but kept the language in my family and studied here, gaining knowledge that I hoped one day would be useful to my country of origin," said Birka, whose family later lived in Buffalo, New York, and Louisville, Kentucky.
She pointed out that in the U.S., there is also internal migration between states and regions, with many U.S. states comparable in size to European countries also competing for talent and looking to maintain ties with those residents who move away.
"Both U.S. states and countries play up belonging and ways to identify," she said.
When individuals relocate, Birka explained, countries work to build a relationship and engage these individuals to become diasporas and maintain links. There can be a disconnect with younger generations not understanding a country's original traditions and older generations not understanding the modern country, and trust issues that need to be repaired.
The diffusion of western values through diaspora circular or return migration also can promote diversity, equity, and inclusion in countries coming to grips with such issues. 
The May 31 Illumination event is free and open to the public. The presentation will begin at 6 p.m. with a Q&A scheduled to follow at 7 p.m. in the St. Joe Community Foundation Lecture Hall in the Holley Academic Center, 4750 Collegiate Drive. Refreshments, including popcorn and bottled water, will be provided. For more upcoming events in the Illumination series, visit pc.fsu.edu/illumination.