FSU Panama City alumna selected as first female member of LCSO Tactical Dive Team
---
FSU Panama City alumna selected as first female member of LCSO Tactical Dive Team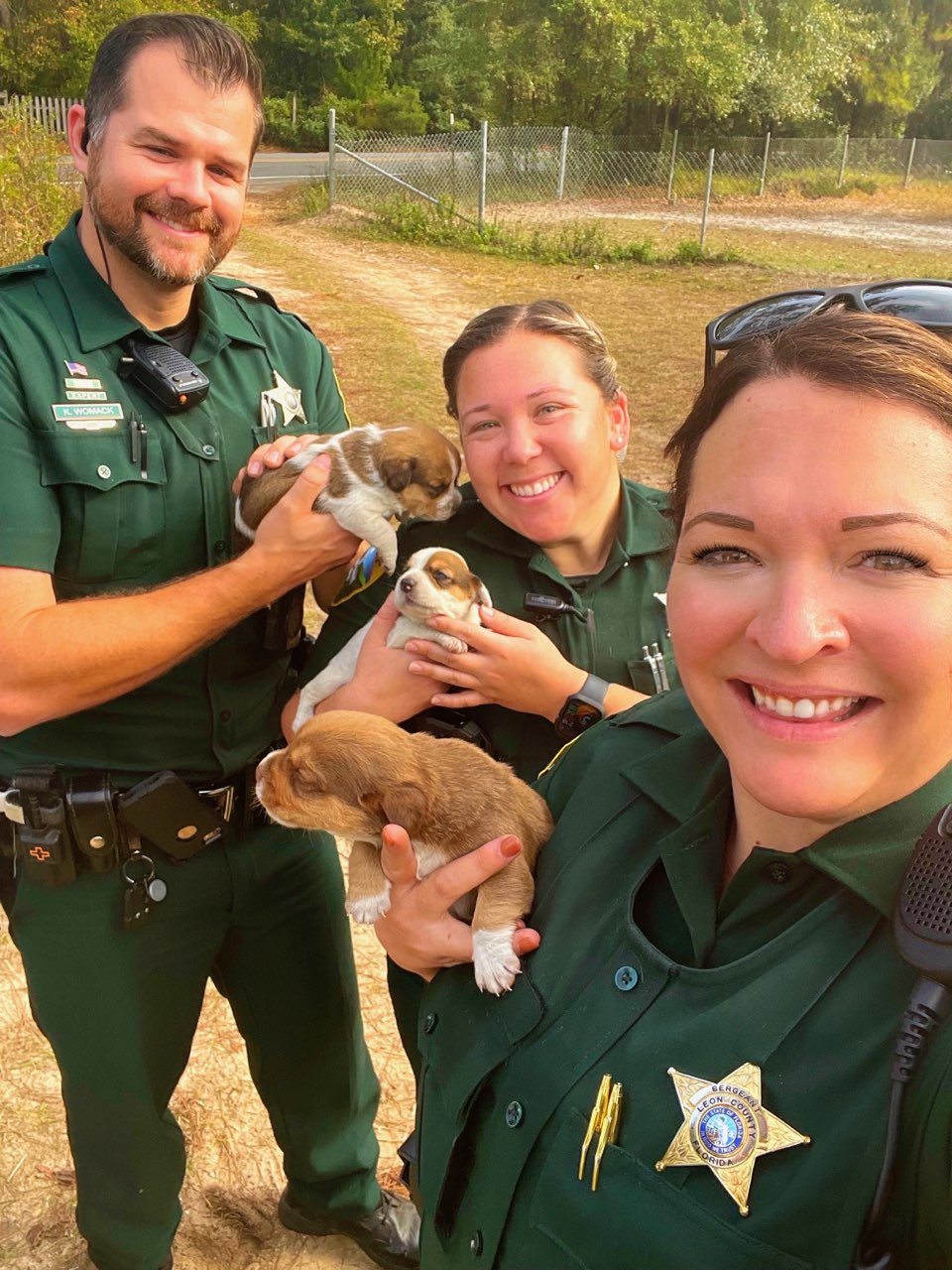 Florida State University Panama City alumna Amber Bosley, '17, works on patrol at Leon County Sheriff's Office and recently was selected as the first female member for their Tactical Dive Team.
 "LCSO Tactical Dive Team members are trained and operate as underwater crime scene detectives. I am so excited to be able to apply the one-of-a-kind training I received at FSU PC into action," Bosley said. "When doing underwater training at FSU PC, you learn really quickly if this career path is for you or not. In most of the places we're diving, the water is murky, and you can't see very far in front of you. And sometimes you are searching for things you don't necessarily want to touch. The program at FSU PC is not like any other program in the U.S."
Bosley received her Bachelor of Science in Crime Scene Investigation (CSI), housed under FSU PC's College of Applied Studies' Public Safety and Security program, and her certificate in Underwater Crime Scene Investigation. The certificate, which is relevant to many careers in law enforcement and public safety, is available at both the Tallahassee and Panama City campuses and may be earned independently or as part of a bachelor's or master's degree. Students are challenged through courses and labs with theory and practical experiences to equip them to become underwater forensic scientists.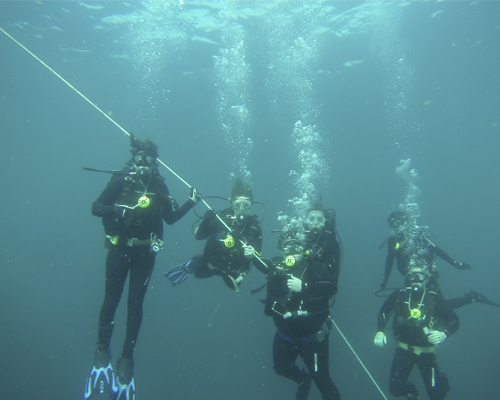 "The agencies were impressed a lot when I was applying for dive team; no one else on the team had that kind of training," she said. "The dive team goes out twice a month, like we did in the underwater CSI program, and we check the search patterns. We try to keep up on how we operate. I work on patrol. If we get called out, we go grab our scuba gear."
Growing up in Tallahassee, Bosley had imagined going to FSU in her hometown after high school graduation. After she was late applying to FSU, she opted to start out at Tallahassee Community College. 
"My introduction to criminology professor at Tallahassee Community College told us about FSU Panama City. He said they had Crime Scene Investigation, Law Enforcement Intelligence and Operations and Underwater Crime Scene, and I was sold," said Bosley, who transferred to FSU PC after two years at the community college. "I just was thrilled. I never enjoyed school but those two years at FSU PC, I would go back and do again."
Though Bosley always had an interest in pursuing a career in law enforcement, she credits FSU PC with opening doors to opportunities she didn't know existed.
"There are only a few professors in all three programs. I felt like I really got to know them and if I had any questions, they would really help me out," said Bosley, a first-generation college student. "It was interesting doing regular courses and diving once a week. I also appreciated that the professors made us get internships in our fields. I helped in surrounding counties trying to find human remains and I helped the Bay County Sheriff's Office look for evidence. It's easier to get hands-on experiences in a small community and it gave us ability to be tight knit. I was not afraid to ask questions."
After graduating from FSU PC, Bosley attended the Pat Thomas Law Enforcement Academy and started with the Pasco County Sheriff's Office as a patrol deputy. After about a year and a half, she moved back to Tallahassee to be near her family and joined the LCSO, where her training at FSU PC gave her an additional edge.
"I always try and tell people about the hidden gem that is FSU PC. You get more of community feel there, and I loved living on the beach with the campus right on the water," Bosley said. "You see the same people and friends here. It does feel like home."
She refers to FSU PC Public Safety & Security professor Charla Perdue, MS, MFS, as her "school mom."
"Your school mom is taking care of you, and you network and build relationships with students in similar fields," said Bosley, who added one of her favorite experiences was the weeklong summer labs. "I even came back and did the summer lab after I graduated. Charla also has had opportunities for me to help with CSI summer camps, and I volunteered as a counselor. I would not be where I am today had it not been for the incredible support from my FSU PC family."