FSU PC's Black History Month celebration features curators of Kinsey Collection
---
FSU PC's Black History Month celebration features curators of Kinsey Collection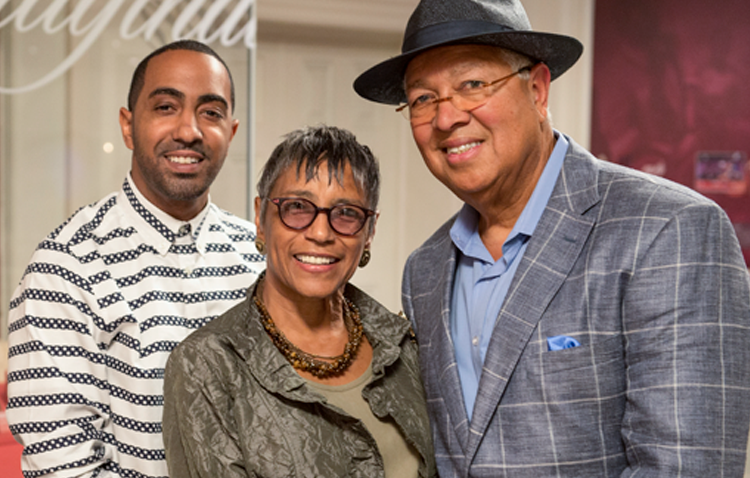 Florida State University Panama City will celebrate Black History Month on Tuesday, Feb. 1, with a presentation by Bernard, Shirley and Khalil Kinsey of the nationally-recognized Treasures from The Kinsey African American Art & History Collection.
The community is invited to attend the free cultural celebration from 10 a.m. to 1 p.m. Tuesday, Feb. 1, in the St. Joe Community Foundation Lecture Hall at the Holley Academic Center, 4750 Collegiate Drive. The event will include performances from NuGulf Coast Choir, selected readings from Gulf Coast State College students, and a presentation from the Kinseys. 
This Black History Month event rolls out FSU PC's Illumination Series promoting diversity, equity and inclusion through a series of guest speakers and forums that encourage the community to engage in meaningful conversations and learn from unique experiences that belong to the minority. More guest speakers in the Illumination Series will be announced soon.
About the Kinseys
Shirley Kinsey was raised in St. Augustine, where she was grounded by extended family and basked in the Florida sun. Bernard Kinsey grew up in segregated public housing in West Palm Beach. His father, an elementary school principal, helped integrate schools in Palm Beach County and fought for equal pay and education for Black teachers and students. The Kinseys, who will celebrate their 55th wedding anniversary Feb. 11, met at Florida A&M University in 1963 after a civil rights demonstration. They cultivated the Kinsey Collection through their travels, and their son Khalil now serves as curator of the collection.
About the Kinsey Collection
The Kinsey Collection shares stories of African Americans' resilience, creativity and achievement spanning more than 400 years through paintings, sculptures, manuscripts, rare books and documents — from a bronze bust of Frederick Douglass to letters by Malcolm X and the Rev. Dr. Martin Luther King Jr. 
Bernard Kinsey refers to the "myth of absence," explaining contributions by African Americans, whether in science, industry, politics or art were omitted from history books and the Kinsey Collection aims to provide the narrative. The Florida Department of Education has adopted the Kinsey Collection as the basis of instruction of 3.6 million students on African American History. 
During the past 15 years, the Kinsey Collection has been seen by more than 15 million people at places such as the Smithsonian, Disney's EPCOT, the National Underground Railroad Freedom Center in Cincinnati, the DuSable Museum of African American History in Chicago, and in Hong Kong. Through the support of generous donors, the Kinsey Collection will be at FSU PC from April 15 through July 17. The exhibition is being sponsored in part by Panama City Toyota, Walborsky Bradley and Fleming, PLLC, and the St. Joe Community Foundation. Individual sponsors include Dr. Carrie Baker.