Florida State University Panama City is pleased to welcome a total of 7 new faculty members in the Fall 2020 semester.
---
Katie Brodhead, PhD
Katie Brodhead earned her Ph.D. in mathematics with focus in theoretical computer science from the University of Florida. The theoretical work deals primarily on computability and randomness.  Her applied work in computer science is within machine learning, with an emphasis on neural networks, deep learning, and natural language processing. In computer science, she additionally has a MS degree and a BS degree, both from Florida State University.  In mathematics, she also has an MS degree from the University of Florida, as well as a BS degree from the University of Wisconsin-Madison.
Prior to her appointment in computer science at Florida State University, Dr. Brodhead was an Associate Professor at Florida Agricultural and Mechanical University.  She also previously held visiting Assistant Professor positions at Florida Atlantic University and the University of Hawaiʻi at Mānoa. She was also an Associate Professor at Indian River State College.
Dr. Brodhead has published in various journals including Logical Methods in Computer Science, Journal of Logic and Computation, Annals of Pure and Applied Logic, Archive for Mathematical Logic, and has various proceedings within Lecture Notes in Computer Science.
David Gross, PhD
David C. Gross delivers deep expertise and experience in system architecture, modeling & simulation (M&S), and human computer interfaces to aerospace and other complex systems, thereby having creating technical innovation valued at more than $1 billion and business opportunities valued at more than $3 billion. He has more than fifty technical publications as well as two related patents. He holds a BSCS from Auburn University, a MSOR from the University of Alabama at Huntsville, and a PhD from the University of Central Florida.  His honors include selection for the Charter Class of Certified M&S Professionals, Technical Fellow of the two largest Aerospace Companies in the world (Boeing where he last served as Chief Technologist for M&S, and Lockheed Martin Aeronautics, where he last served as Deputy Chief Engineer for all simulation and systems integration labs), and finally as a NASA Faculty Fellow. His research has been funded by his employers, the Navy's Air Warfare Center Training Systems Division, the Air Force's Training Systems Product Group, the Army's Missile and Space Intelligence Center, the Department of Defense Joint Forces Command, the Department of Defense M&S Coordination Office, and the Defense Advanced Research Projects Agency.  His service to the technical community includes chairing conferences, tracks, & sessions, conducting peer reviews, creating continuing education programs in M&S and Model-based (Systems) Engineering, mentoring more than 70 professionals; graduating on average three+ Master's & one+ PhD student per year, and serving on the M& Professional Certification Commission's executive board. A long-time adjunct professor at several universities, he served four years as a full-time assistant professor at the University of Arizona and recently joined the faculty at Florida State University.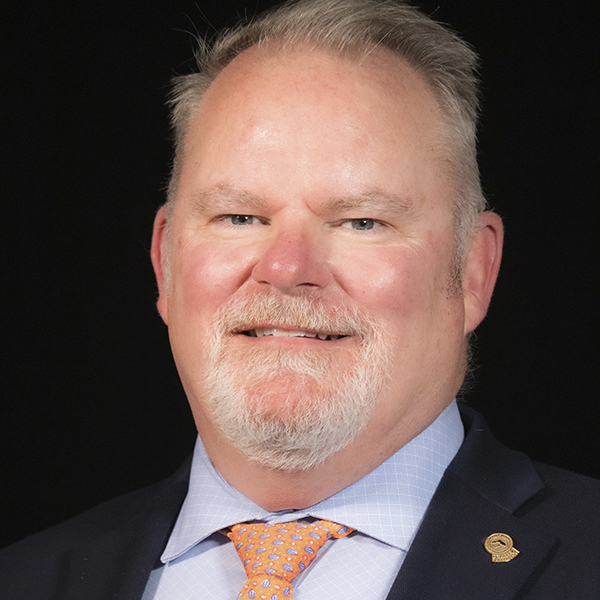 Gerard Hogan, DNSc, CRNA
Gerard T. Hogan, DNSc., CRNA, ARNP-BC, LtCol, USAF (ret.)
Dr. Gerard Hogan a native Floridian was born and raised in Lake Worth (Palm Beach County). He comes to Florida State University Panama City from Rush University College of Nursing in Chicago, IL where he was the director of the Nurse Anesthetist program. Prior to that he worked many years at the University of North Florida in Jacksonville as their Doctor of Nursing Practice Program Director.
He graduated from Palm Beach Junior College, Lake Worth Florida in 1983 with an Associate of Applied Science degree in Nursing. He continued his education and in 1989 graduated from the University of Florida College Of Nursing in Gainesville, Florida with his Bachelor of Science in Nursing (BSN). In 1992, Dr. Hogan received a Diploma in Nurse Anesthesia from the North Carolina Baptist Hospital School of Anesthesia in Winston Salem, NC and his Master of Science in Nursing (MSN) from the University of North Carolina at Greensboro, Greensboro North Carolina.
He then went on active duty in the USAF as a CRNA from 1992-1999. After transferring to the USAF Reserves, Dr. Hogan earned his Doctor of Nursing Science (DNSc) from the University of Tennessee College of Nursing in Memphis TN in 2004. He has since completed a Post Master's Certificate in Psychiatric/Mental Health from Stony Brook University School of Nursing in 2014 and is a board certified Psychiatric Mental Health Nurse Practitioner and as a Certified Registered Nurse Anesthetist.
Dr. Hogan served honorably in the United States Air Force Reserves from 1990-1992, Active Duty in the USAF from 1992-1999, and then Active USAF Reserves until his retirement as a Lieutenant Colonel in October 2014. His last duty assignment was as Chief Nurse, 315th Aeromedical Evacuation Squadron, Charleston AFB, SC from 2008-2014. LT COL Hogan served two deployments to Afghanistan during his time as Chief Nurse of the squadron, with his second deployment to Afghanistan as the Flight Commander of the Expeditionary Aeromedical Evacuation Flight at Baghram AB, Afghanistan. While in charge at Bagram he was responsible for the movement of over 3000 sick and injured service members to Bagram from remote areas and from Bagram AB to Landstuhl Germany.
LtCol Hogan's military awards include the US Armed Forces Meritorious Service Medal with one oak leaf cluster, the US Air Force Air Medal, the US Air Force Aerial Achievement Medal, US Air Force Commendation Medal, Afghanistan Campaign Medal (2 stars) and the USAF Expeditionary Service Ribbon.
Dr. Hogan has served as the elected President for the Florida Association of Nurse Anesthetists (FANA) 2014-2015 and spent a total of eight years on the FANA Board of Directors.
He is a Chair Reviewer for the Council on Accreditation of Nurse Anesthesia Educational Programs and has completed numerous onsite visits for reaccreditation.
He has made numerous presentations at professional meetings, authored or coauthored in various publications and has participated and mentor experience on countless student registered nurse anesthesia projects while at UNF and Rush University. He has been awarded multiple HRSA grants for Nurse Anesthesia students.
Dr. Hogan has been married to his wife, Kim, for 36 years. She too, is a nurse and an incredible supportive and loving mother.  They have two grown children; a daughter, Katie (34) and a son, Brian (32) who both live in Jacksonville, the Hogan's adopted home.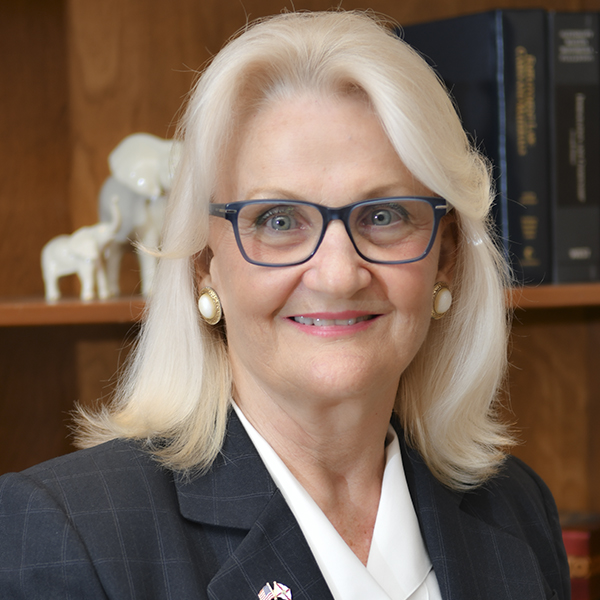 Lucy Hoover, LL M, JD
Lucy Ann Hoover's expertise in criminal law and criminal procedure related courses is drawn from both her practical experience as a Special Agent with the Federal Bureau of Investigation (FBI) as well as her tenure as a full time instructor at the FBI Academy at Quantico, Virginia. Ms. Hoover's proficiency in International Security Law is drawn from over 22 years with the FBI which afforded numerous opportunities for leadership positions in international fora, to include: serving in Iraq as a team leader of Special Agents preparing for the prosecution of Saddam Hussein; conducting legal reviews of detainee files for continued detention determinations at Guantanamo Bay, Cuba; serving as a Staff Advisor to the U.S. military in Kandahar, Afghanistan on rule of law issues; and teaching post blast terrorist crime scene investigation techniques in Kathmandu, Nepal. Supervisory Special Agent at FBI HQ in the Office ofGeneral Counsel's (OGC) Civil Litigation and Employment Law Units, the Personnel Division'sAdjudication Unit and three (3) years in the Legal Instruction Unit at the FBI Academy, Quantico, Virginia teaching new agent trainees, executive level state and local law enforcement officers and international law enforcement officers. Certified Fraud Examiner. Authored articles on U.S. Constitutional issues in law enforcement publications. Special Agent Bomb Technician instructor of Post Blast Investigation courses. Conducted numerous field investigations on matters ranging from white collar crime to terrorism. Culminating FBI career in a Diplomat capacity as liaison between U.S. and Turkish law enforcement agencies as the Assistant Legal Attaché, Istanbul, Turkey. Established district office for U.S. Congressman Ted S. Yoho (FL-03) and served as Deputy District Director managing three (3) counties. Taught for two years as an Adjunct Professor of Law at the Florida Coastal School of Law, Jacksonville, Florida. Taught for two years as an Assistant Professor at the University of North Georgia, Dahlonega, Georgia. Presently a Visiting Professor at the University of North Florida in Jacksonville, Florida teaching Criminal Law, Criminal Procedure, White Collar Crime, Court Systems and Processes, Women and the Legal System, Crime in America, Terrorism, and Homeland Security and Law Enforcement.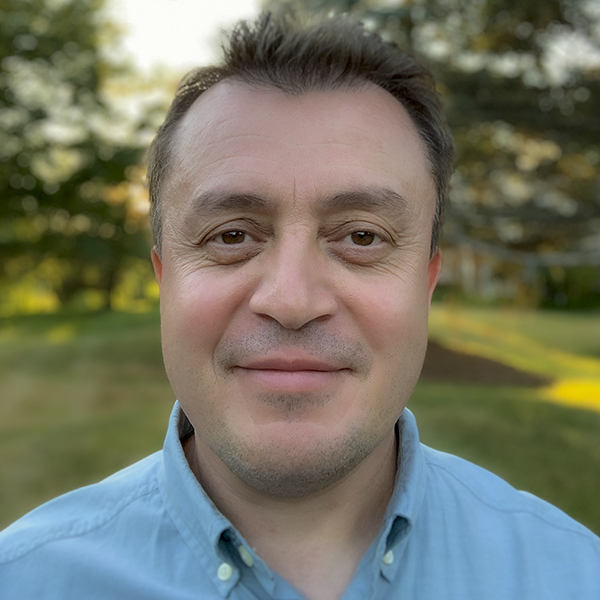 Ali Manzak, PhD
Teaching Faculty
Dr. Manzak received his M.Sc. degree from the University of Colorado Boulder and his Ph.D. from Arizona State University, both in electrical engineering. His master's degree is in control systems, and his Ph.D. is in VLSI systems. After receiving his Ph.D., he worked for over a year as a digital IC design engineer in California before deciding to join academia, as he was passionate about teaching. Since then, he has held faculty positions at several institutions in the USA and overseas.
Dr. Manzak's current research interests are embedded systems, low power VLSI design, mixed-signal IC design, and hardware implementation of machine learning algorithms. He has published several IEEE journal articles and conference papers, in particular, in designing energy-efficient VLSI circuits. At his previous institutions, Dr. Manzak has taught various courses and supervised many laboratories. He has hands-on IC design experience from a Silicon Valley company, Lattice Semiconductor, and continues designing integrated circuits (ICs) in multiple platforms for teaching and research purposes.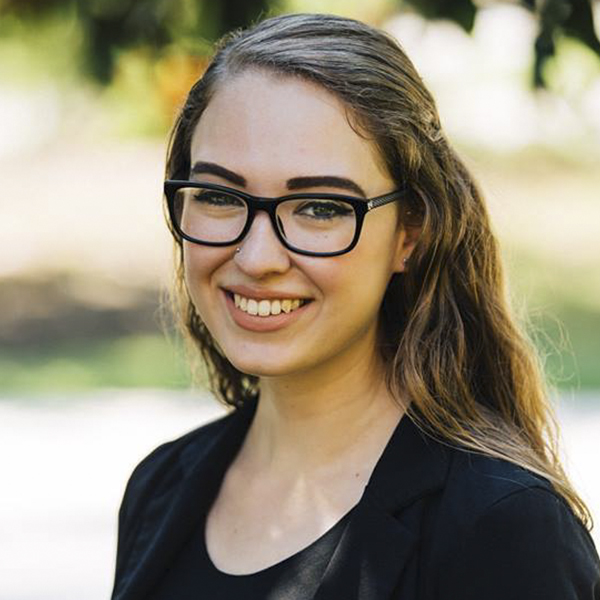 Abigail Reed, PhD
Abigail Reed graduated with her PhD from the School of Communication at Florida State University specializing in Media Studies. She received her B.A. in Motion Picture History, Theory, and Criticism as well as her master's degree with emphases in Philosophy and Women's Studies from Wright State University in Dayton, Ohio. Her primary area of research interest involves the representation of marginalized identities in contemporary film and their corresponding multimedia paratexts using political economy of media, critical textual analysis, and audience reception. Her dissertation was titled, "Interpretations and Receptions of Alternative Subjectivities in the Disney-Produced Star Wars films and explored the Posthuman potential of the Disney iteration of the Star Wars franchise.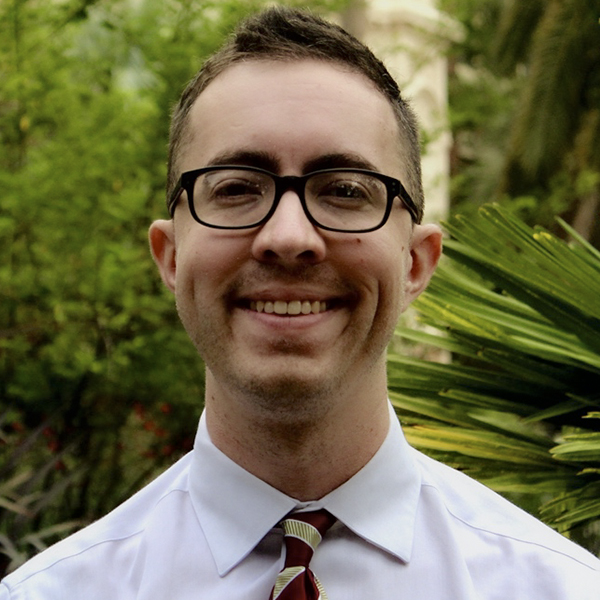 Nicholas Sellers, PhD
Dr. Sellers is in his first year as professional communication teaching faculty at Florida State University Panama City. He earned his Bachelor of Arts (English Literature, 2011), Master of Science (Professional Communication, 2016), and Doctor of Philosophy (Communication Theory and Research, 2020) from Florida State University.
Previously, he worked as an assistant director, newscast director, and then senior newscast director from 2011 to 2015 at WCTV in Tallahassee. He has also worked in the Office of Communications at the Florida Department of Health as a communication specialist.
His teaching interests include media production/media techniques and public speaking and he is passionate about helping students articulate their voices in the media that they make. He hopes to teach communication theory, communication research methods, and perhaps an experimental design course in the future..
His doctoral dissertation focused on applying an updated version of uses and gratifications theory to personal virtual assistants (Siri, Alexa, Google, etc.) and his other research interests include video games and mental health, human computer interaction, and, occasionally, environmental communication.
Dr. Sellers has presented papers at meetings of both the National Communication Association and the International Communication Association. In the final year of his doctoral program he was nominated for the university's Outstanding Teaching Assistant Award. At the college level, he was recognized as the Outstanding Doctoral Teaching Assistant for 2019-2020.
When he has free time, Dr. Sellers enjoys spending time with his wife and two dogs, playing video games, and watching as much soccer as he can get his eyes on. A former player himself, in the past he has coached soccer at the middle school level and would love to get involved in the sport again in any capacity that his busy schedule will allow.
Dr. Sellers has an open-door policy and encourages all students past, present, and future to drop by if they see his door open or contact him via email at any time. He can be reached at nmsellers@fsu.edu.
title-inside title-centered
2