Florida State University Panama City to host Open House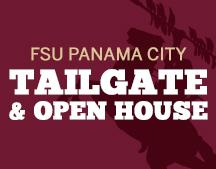 Join Florida State University Panama City for a Tailgate and Open House from 3-7 p.m. Saturday, Sept. 30, in the Holley Academic Center for program information, campus tours, free food and entertainment. The event is open to prospective 'Noles, FSU fans and friends. Doors open at 2 p.m.
hjohnson
Tue, 08/15/2017 - 08:36 AM
FSU Panama City hosts inaugural Transfer Day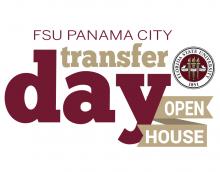 Florida State University Panama City will host its Inaugural Transfer Day Open House from 10 a.m. to 2 p.m. CST Friday, Feb. 17, in the FSU Panama City Holley Academic Center. During the event, students will be able to meet faculty, staff and administrators and learn about academic programs, transfer admission requirements, student services and campus activities. Food will be provided throughout the event by our newest on-campus partner and local favorite, Cahall's Deli.
emh10d
Fri, 01/20/2017 - 01:57 PM