College is more than just your experience in a classroom. It can be hard, and sometimes you need some help along the way. To the staff at FSU Panama City, students are the No. 1 priority. With services such as financial aid, disability, IT support and counseling, we have what you need to get the most out of your university experience.
Student veterans, active-duty military and dependents have access to resources with FSU's Student Veterans Center.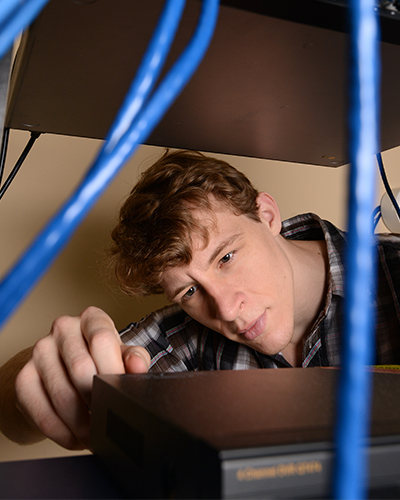 From email to Internet, software to cyber security, the IT Service Center has the tools you need to keep your technology in check.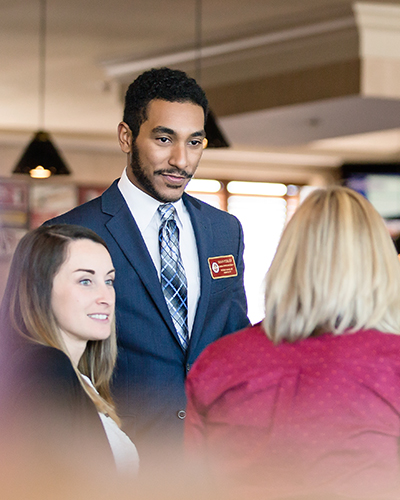 The Career Center has many online resources available to assist FSU Panama City students with career exploration and planning.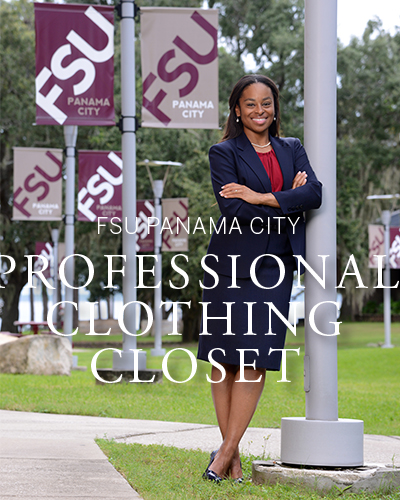 A selection of FREE professional attire appropriate for career fairs, interviews and the workplace.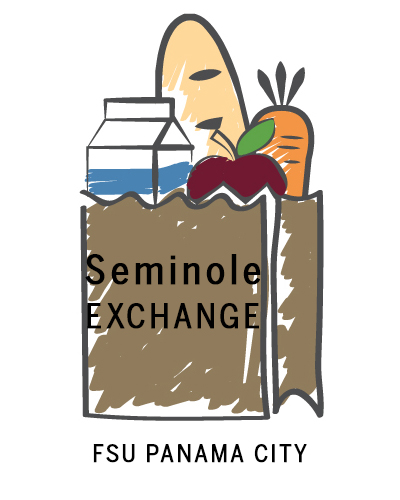 A selection of canned and non-perishable food is available for free on a self-serve food pantry in the Barron Commons.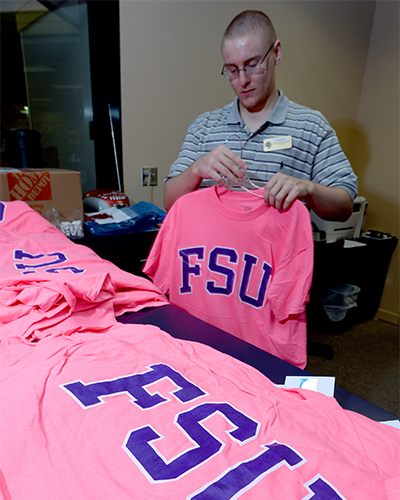 Visit the bookstore on campus for all the essentials, from books and supplies to FSU swag and snacks to get you through the day.
The FSU Police, Panama City Police Department and the Bay County Sheriff's Office patrol campus to keep you safe.
---
title-inside title-centered
2