We Are Seminole Spirit: Get connected and make lasting friendships. FSU Panama City offers a diverse student life with campus celebrations, networking opportunities, cultural events and guest lecturers. Student Government Council, registered student organizations and student clubs create unique ways to share common interests and create new experiences. Or use the gym, join an intermural or other services shared through the Seminole-Commodore Alliance.
---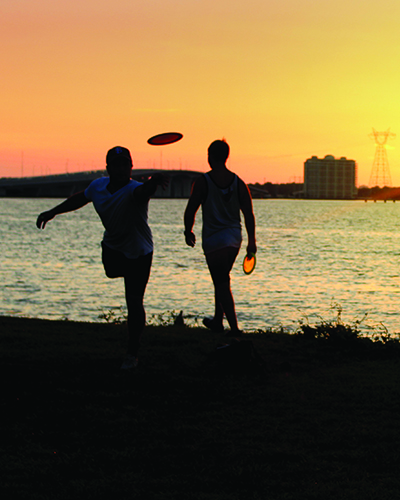 Outside the classroom, the campus boasts plenty of waterfront recreation spots such as volleyball, disc golf and a private beach head.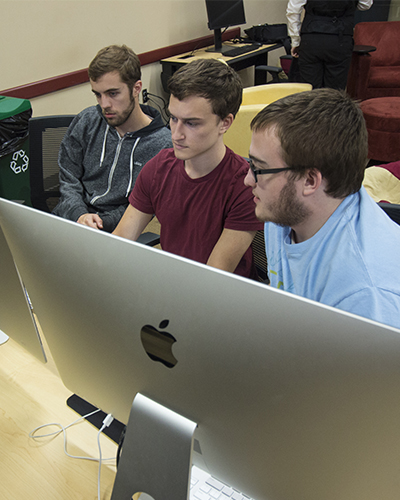 Students can develop projects in the Digital Design Studio, experience a virtual world, meet with a tutor or just chill for a movie.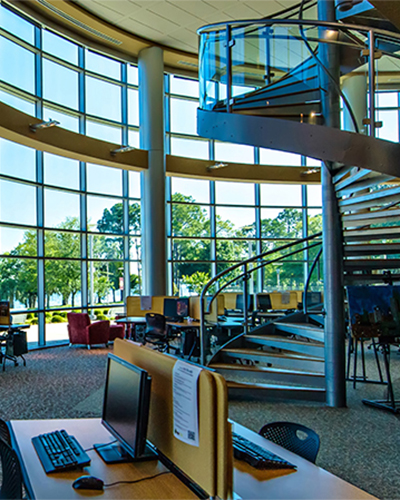 Access our in-house collection, browse digital journals or request a book from a Tallahassee library.
Military and veterans can use the Skinner Ready Room for Veterans in Holley Academic Center A212.
title-inside title-centered
2