Shawn Schultz, PhD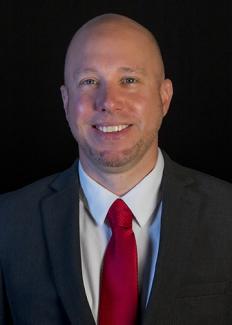 Shawn
Schultz, PhD
Academic Advising and Student Success
Academic Advisor
Holley C117-A
Academic Advising for:
Interdisciplinary Social Sciences
Public Health
Professional Communication
Crime Scene Investigation (on-campus students)
Law Enforcement Intelligence (on-campus students)
Law Enforcement Operations (on-campus students)
Education
Ph.D. in Educational Administration and Foundations - Illinois State University, 2019
M.S.Ed. in Counseling - University of Wisconsin Oshkosh, 2003
B.A. in Sociology - University of Wisconsin Stevens Point, 1999
About me
Hometown: Port Washington, WI (I grew up along the shorelines of Lake Michigan)
Why I love FSU PC: I get to guide and assist students in meeting or exceeding their educational goals while creating a meaningful college experience.
Favorite spot on campus: When it comes to beautiful and scenic campus locations or settings, FSU Panama City can't be beat!
Hobbies: Real estate and anything outdoors or music related.
Random fact: Outside of my work in academia, I own and operate an independent music label.
I was hired as an Academic Advisor at FSU Panama City in March of 2022. Before assuming this role, I served as Assistant Director of Academic Advising at Florida A&M University. For some 15 years prior, I was a Coordinator of Undergraduate Studies and Academic Advisor at Eastern Illinois University. While at Eastern Illinois University I developed a campus-wide paperless advising system and was awarded TRiO Mentor of the Year Award in recognition of outstanding service and participation. While in Illinois, I also served a three-year term as President of the Illinois Academic Advising Association (ILACADA) and was awarded both the NACADA: The Global Community for Academic Advising (NACADA) Student Research and W. Paul Vogt Higher Education Dissertation of the Year Awards for my research on technology use in advising. Previous roles in my home state of Wisconsin included working as an Academic Counselor and Retention Coordinator at private for-profit institutions. My job is critical to student success. College is a time of major transition for students, who are more likely to stay in school and feel positive about their college experience if they have access and can relate to academic advisors. We serve as beacons throughout students' college experience, and what better location than FSU Panama City to be a lighthouse!