Sasha Jarrell, PhD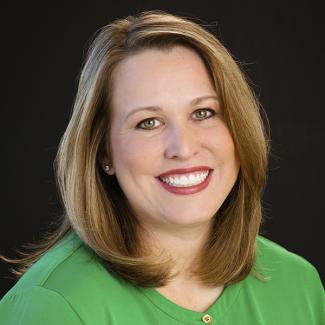 Sasha
Jarrell, PhD
Special Assistant to the Dean
Assistant Teaching Professor
Holley A-311-F
Sasha L. Jarrell, Ph.D. currently serves as a visiting faculty member and Special Assistant to the Dean.  Dr. Jarrell is the former Vice President of Academic Affairs at Northwest Florida State College.  In addition, she served a year as the Interim President of NWFSC.  Prior to her executive leadership roles, Dr. Jarrell served as an Assistant Professor at Coastal Carolina University in Conway, South Carolina and as a Professor and Chair of the Mathematics Department at NWFSC.
Dr. Jarrell received both her Master's and Ph.D. in Applied Discrete Mathematics from Auburn University.  As a graduate student, she was recognized for her research accomplishments with the receipt of the College of Science and Mathematics Dean's Research Award.  She holds a bachelor's degree, also from Auburn University, in secondary mathematics education.
Dr. Jarrell's work has been published in the Australasian Journal of Combinatorics and in Discrete Mathematics.  She is equally passionate about mathematics and higher education administration. 
Curriculum Vitae (pdf)