Robyn Ward, MS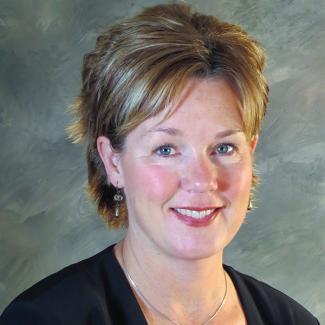 Robyn
Ward, MS
Nurse Anesthesia Program
Teaching Faculty
Bayside C-117-B
Office Hours:
Monday: 11:00 a.m. - 1:00 p.m.; 2:00 - 4:00 p.m.
Tuesday: 10:00 a.m. - noon; 1:30 - 3:00 p.m.
Wednesday: 10:00 a.m. - noon; 1:30 - 3:00 p.m.
Thursday: 10:00 a.m. - noon; 1:30 - 3:00 p.m.
A native of Montana, Robyn C. Ward, MS, CRNA, joined the Navy Nurse Corps in 1990 and went on to earn her Master's degree in the Navy's Nurse Anesthesia Program at Georgetown University in 2000.  She retired from the U.S. Navy, with 20 years of service in 2010.  She joins FSU Panama City as the Associate Program Administrator and Assistant Professor for the Nurse Anesthesia Program.  Robyn is currently working on her PhD from Rush University, with an expected completion of Fall 2017.  Her PhD dissertation is entitled "A Simulation-Based Method of Certification for a Nurse Anesthesia Specialty" with a primary focus on examining the psychometric performance of simulation-based clinical scenario questions for the Nonsurgical Pain Management Examination, a specialty certification for certified registered nurse anesthetists.  In addition to education, one of her primary interests, is in testing, certification, and recertification for nurse anesthetists.  She has served as an Item Writer for national examinations through the National Board of Certification and Recertification for Nurse Anesthetists (NBCRNA) since 2004, and served on the Board of Directors for the NBCRNA from 2006-2012.  Her clinical background includes all anesthesia specialties, but on the top of her list of favorites is a keen interest and background in regional anesthesia.