Monica Jones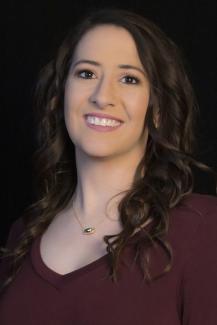 Monica
Jones
Office of Student Affairs
Student Accessibility Coordinator
Barron 215
Key Responsibilities
Provides Student Accessibility Services for the campus, to include hiring support staff and volunteers when necessary
Provides proctoring and testing for students with accommodations as appropriate
Conducts intake interviews, advises, and orients students on accessing appropriate support services; provides screening and referral for students with learning difficulties or disabilities to receive counseling, evaluations, or other services as needed; provides academic pre-advising to students with disabilities.
Supports students in resolving disability related issues that may be a barrier to academic success; refers students to appropriate campus and community resources; serves as a campus-wide resource for disability related information, activities, and planning.
Provides consultation and serve as informational resource to staff and faculty regarding accommodations and modifications needed for students with disabilities.
Serves as member of the Student Situation Response Team, and other campus and community committees.
Manages the operations of the PC Student Accessibility Center.
Education
Bachelor of Arts, Elementary Education, Chipola College, 2013
Certifications
Elementary Education K-6
Exceptional Student Education
English for Speakers of Other Languages
Reading Endorsed 
About Me
Hometown: Blountstown, FL
Why I love FSU PC: I love FSU PC because it is very similar to the atmosphere that I have always been around. It is small and not so overwhelming for students, staff, and faculty. There is a true family atmosphere here at FSU PC. When people see you walking down the sidewalk, they smile and say hello. Everyone is friendly and always willing to help when you need it.  
Favorite Spot on Campus: Sitting near the water!
Hobbies: Spending time with my family and friends!