Kyle Rudrow, MPA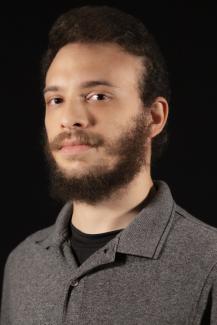 Kyle
Rudrow, MPA
Academic Advising and Student Success
Academic Advisor
Holley C117-B
Areas of responsibility:
Accounting and Business Administration
Commercial Entrepreneurship
Exploratory First Year students
Hospitality
Psychology
Recreation & Tourism Management
Education:
Doctor of Education, Higher Education Administration; University of West Georgia, currently enrolled
Master of Public Administration, Public Policy; Valdosta State University, 2016
Bachelor of Business Administration, Economics; Valdosta State University, 2015
About Me:
Hometown: Albany, GA
Why I love FSU PC: I get to have the opportunity to work with students to help design and deliver on their individual graduation plans toward success in college
Favorite Spot on Campus: Dining at Sandy Spear
Hobbies: Traveling, gaming, and spending time with friends, pets, and family
Favorite quote/phrase: "It always seems impossible until it's done"
Prior to joining the FSU PC community in 2021, I advised undergraduate students at Valdosta State University for approximately 5 years. I previously served as a Graduate Assistant in the Public Administration & Organizational Leadership Programs at VSU, where I gained my passion for working with students and academic advising. Outside of advising duties, I enjoy community engagement and social justice. I have served as a Disaster Services Volunteer and Sheltering Lead with the South Georgia Chapter of the American Red Cross, most recently assisting with sheltering efforts during Hurricanes Hermine, Matthew, Irma, and Michael. I have served as Board Member & Treasurer of Keep Lowndes/Valdosta Beautiful, which hosted several local community cleanups and recycling events throughout the year. Moreover, I currently serve as a Board Member & Secretary for Mission 3E, a minority-focused nonprofit that provides financial, educational, and leadership assistance in underserved and marginalized rural communities. I'm enthusiastic about joining the FSU PC community and connecting with students to support their growth, development, and success from matriculation through graduation.