John Smith, PhD, BCE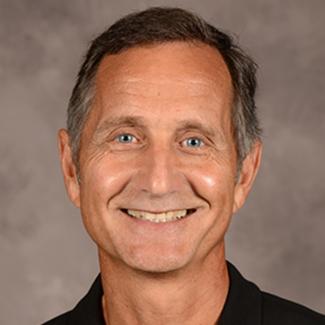 John
Smith, PhD, BCE
Biology/Entomology
Research Faculty
Holley A-211-BB
Office Hours
Monday: 7:00 a.m. - 3:00 p.m.*
Tuesday: 7:00 a.m. - 3:00 p.m.*
Wednesday: 7:00 a.m. - 3:00 p.m.*
Thursday: 7:00 a.m. - 3:00 p.m.*
Friday: 7:00 a.m. - 3:00 p.m.*
* On Research Appt. Not teaching this year)
Asst. Research Professor - Biology
Medical/Veterinary Entomologist
---
Dr. Smith has been practicing professionally as a board-certified, PhD medical/veterinary entomologist for 35 years during which he has been awarded over $3 million in research contracts and grants.  He has authored 22 refereed, 90 non-refereed publications, and served as a newsletter editor and writer for six years. He has presented over 200 presentations and served as a symposium organizer at numerous entomological conferences and meetings.
After graduating from the Universities of Arkansas and Missouri, he served two years as the State Medical Entomologist for the Nebraska Department of Health. He has worked for the State of Florida for 33 years, serving six years with the Florida Department of Health and Rehabilitative Services as a medical entomologist and contract mosquito research manager, and 20 years as director of the Florida A&M University, Public Health Entomology Research & Education Center in Panama City, Florida where he was awarded the Dean's Outstanding Administrator Award. Dr. Smith has been an employee of Florida State University Panama City for the past seven years serving as visiting scientist, teaching, and research faculty. He has worked on several diverse projects including:
Provides public health mosquito surveillance for NW Florida mosquito control agencies
Conducts contracted mosquito research for Florida Department of Agriculture and Consumer Services, Florida Department of Health, and private industry
Provides continuing education training for mosquito and environmental health professionals
Developed/coordinated undergraduate biology, chemistry, and physics teaching laboratories
Taught biology and biology laboratory for non-majors
Developed graduate and undergraduate forensic entomology curricula
Served as interim STEM director
Taught STEM workshops in microscopy and biology
Initiated the Girls Who Code program at Florida State University Panama City
Dr. Smith served for 12 years as a publicly-elected commissioner of Beach Mosquito Control District in Panama City Beach, FL.  He is the sole proprietor of Public Health Entomology Services (http://pherec.org) and has been conducting mosquito research, technical services, and training under this enterprise for several years.