Ginger Littleton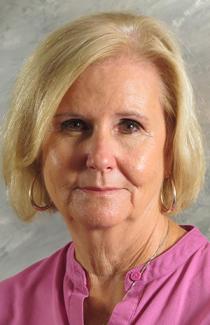 Ginger
Littleton
FSU Foundation STEM Liaison
Holley A-313-H
FSU Panama City STEM Institute
Ginger Littleton serves as the STEM Liaison for the FSU Foundation and in that capacity plans and executes STEM activities across the region.  From the traditional FSU Summer STEM Camps to the Physics of our Water World or the Physics of Dance, Ginger is the point of contact.  She is tasked with meeting the needs within the region for students who are prepared to access STEM careers and to become the scientists and engineers of the future.
The FSU STEM Institute is the repository of information relating to FSU Panama City's STEM offerings as well as a clearinghouse for what is offered in the region.  Ginger pulls together local and regional experts who are willing to share their expertise with our K-12 students.  From providing classroom teachers a contact to work with their students on rocketry to planning professional development for teachers in programming our Sam E. and Wally Nole robots, Ginger remains the contact for all things STEM.
Ginger can be contacted at 770-2152 or emailed at glittleton@pc.fsu.edu. 
Bio: Ginger Littleton
Currently serves as:
Chair, Bay District School Board
FSU Panama City Foundation STEM Liaison
President, Bay County Public Library Foundation
Alignment Bay County Executive Committee
In the past has served as:
President, Bay Arts Alliance
Board, Panama City POPS Orchestra
Board, Visual Arts Center
Education
Undergraduate:  University of Alabama
Graduate:  Florida State University
Honors:
Girl Scouts 2016 Women of Distinction Diamond Honoree
Notable Nole 2015
Born and raised in the Panama Canal Zone.
Married to AC Littleton, former Panama City Commissioner and past president of the Florida League of Cities.
Three daughters, Gayle, Amy and Gina. Five grandsons and one granddaughter.