Questions about FSU Panama City admissions, programs, campus, COVID-19 response or current hours of operation?
Call the FSU PC Promise Information Number (24/7): (850) 832-5649.
David Henry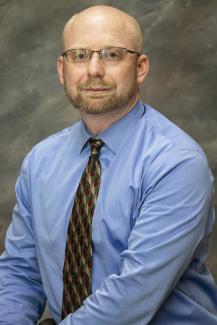 David
Henry
Admissions & Records
Director of Enrollment Management & Student Success
Barron 108
Key Responsibilities
Admissions and Records
Scholarships
Student Enrollment
Education
Bachelor of Arts, Biology and Theater; Ripon College, Ripon, WI, 1998
Masters of Science in Education, Enrollment Management, University of Miami, 2009
About Me
Hometown: Tampa, FL
Why I Love FSU PC: I enjoy the community and the people.
Favorite Spot on Campus: The pier overlooking the bay behind campus.
Hobbies: Hiking.  Cooking, Gardening Bird Watching,
Nickname: David Lee
Favorite Phrase: "I am Living the Dream"
Quote: "When you arise in the morning, think of what a precious privilege it is to be alive; to breathe, to think, to enjoy, to love!" – Marcus Aurelius
Career spans over 20 years in admissions and enrollment management.  I began working at Ripon College, a small liberal arts college in Wisconsin, where I earned a bachelor's degree in Theater and Biology.  During my time at Ripon College working in the Office of Admissions, I discovered my passion for student success and understanding how data shapes enrollment decisions. After my time at Ripon College, I pursued my master's in education with an emphasis in Enrollment Management from the University of Miami.  In addition, I worked at the University of Miami (FL) as the Senior Associate Director of Admissions.  From 2010 - 2017, I served as the Director of Admissions at the University of South Florida.  During my time at USF, I worked with undergraduate, graduate, and international students recruitment, admissions, and enrollment. I joined the FSU PC community in 2018. I look forward to collaborating with partners on campus and in the community continuing to build FSU Panama City's enrollment.