Questions about FSU Panama City admissions, programs, campus, COVID-19 response or current hours of operation?
Call the FSU PC Promise Information Number (24/7): (850) 832-5649.
Cristina Rios, M Ed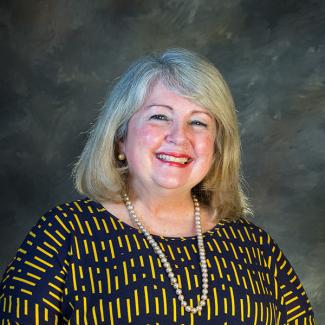 Cristina
Rios, M Ed
Elementary Education
Teaching Faculty
Holley A-211-E
Office Hours
Monday: 1:30 - 2:00 p.m. Bayside 104
Tuesday: 1:30 - 2:00 p.m. Bayside 104
Wednesday: 11:00 a.m. - 1:00 p.m. Holley A-211-E
Thursday: 3:00 - 4:00 p.m. Bayside 104
Cristina Ríos teaches on the Panama City Campus. Twenty-nine years of teaching experience in K-12 and Higher Education have given Cristina Ríos the teaching repertoire to work with pre-service teachers in the field. Her teaching experience is strong in the areas of elementary education, multicultural education, foreign language education, and TSL methodology. For the past fifteen years, she has worked as a trilingual interpreter (English, French & Spanish) for Bay District Schools and her community. She attended Chestnut Hill College in Philadelphia and the Sorbonne University in Paris, France. As part of her commitment to multicultural education and ESOL programs, she has trained more than eight hundred teachers for the school system in Panama City. In 2007, Cristina Ríos received recognition from the Congress of the United States for her Diversity work with Florida schools. As an educator, she has been awarded the Bay High School Teacher of the Year (1998-1999), the Teaching Excellence Award for Florida State University (2003 and 2009), the Bay High Teacher of the Year (1999-2000) and the Florida State University Panama City Faculty of the Year 2012. Ms. Rios has also completed the Florida State University Diversity and Inclusion Certificate (2017).