Questions about FSU Panama City admissions, programs, campus, COVID-19 response or current hours of operation?
Call the FSU PC Promise Information Number (24/7): (850) 770-2411.
Allison N. Moon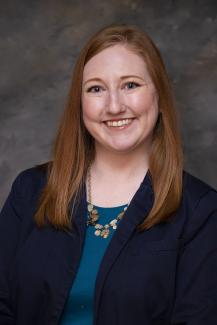 Allison N.
Moon
Office of Student Affairs
Associate Director
Barron 208
Key Responsibilities
Collaborate with faculty, staff, and students to develop student services and activities that enhance students' academic, personal, and social development.
Uphold the Student Conduct Code and Academic Honor Policy by serving as a campus judicial officer and communicating with Florida State University Tallahassee regarding judicial matters.
Provide supervision for the overall operations of student activities, disability services, counseling services, FSUCards, student health compliance, and campus recreation.
Serve on the Student Situation Response Team to assess individual student needs for assistance when concern arises.
Promote campus life that welcomes and engages all students.
Education
Master of Science in Education, School Counseling; University of Dayton, 2018
Bachelor of Science, Psychology; University of Dayton, 2008
About Me
Hometown:Middletown, OH
Why I Love FSU PC: I was drawn to FSU PC because of the numerous resources in being connected with Tallahassee, Panama, and Gulf Coast State College, but at the same time have a small, close-knit community feel. I can get to know everyone on campus, but not feel like I am missing out on the benefits of a large university. Also, palm trees, beaches, and water views!
Favorite Spot on Campus: Down at the beach head. If it is not raining and I can get away, I love to take my lunch with a view!
Hobbies: Watching movies and sports, volunteering, knitting, swing dancing, and photography