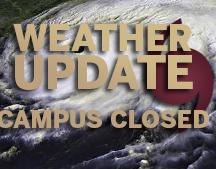 Florida State University Panama City will be closed Friday, September 8 through Tuesday, September 12 at the direction of the governor in advance of Hurricane Irma.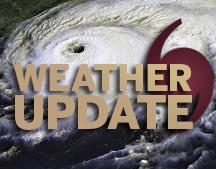 Florida State University Panama City classes and administrative offices will remain open Sept. 1, 2016. There are no plans for campus closures at this time. Members of the University community are urged to monitor the FSU Panama City homepage, the Emergency Information Hotline at 850-770-2000 and local media for updates concerning University activities and operations that could potentially be impacted by the storm.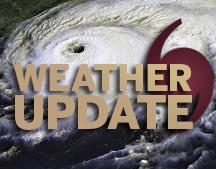 Florida State University Panama City classes are canceled for this afternoon and Friday, and faculty and staff will be released at 11 a.m. today. Based on the current forecast from the National Hurricane Center, tropical storm conditions are not expected to reach our area until sometime Thursday evening.