Faculty Abroad: Mike Wallace, Valencia, Spain 2016
---
Faculty Abroad: Mike Wallace, Valencia, Spain 2016
Safety precautions: Wednesday, June 22, 2016
In embarking on a nine hour flight cruising at 34,000 feet over the Atlantic Ocean in a long, hollow tube with big wings, perhaps it is a good idea to pay attention to a presentation of safety precautions.
Of course, after seeing the stewards and stewardesses perform their version of synchronized swimming a few times, most passengers tune it out. 
Well, Air France has it figured out – show an entertaining video.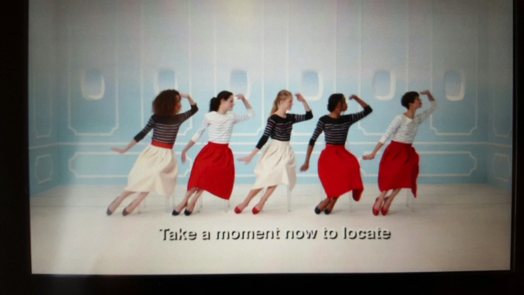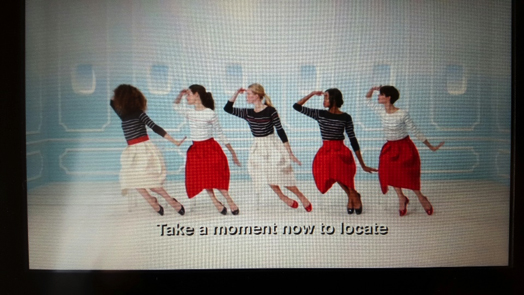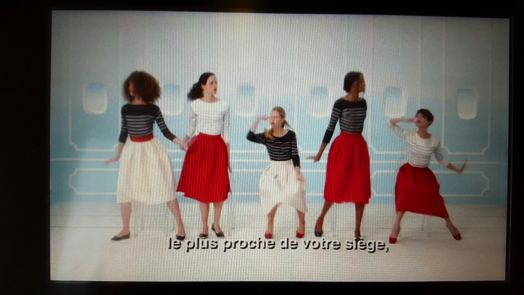 These fashionably-dressed passengers are looking for the exit.
How to Sleep on a Plane: Wednesday, June 22, 2016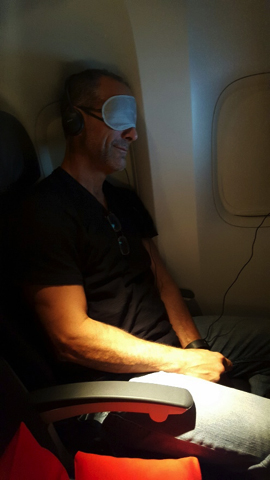 Unlike the Dierks Bentley song, I wasn't getting drunk on a plane, but I did have two glasses of complimentary wine in an attempt to get some sleep on a nine hour flight across the Atlantic. 
By the way, miracles do happen – my Delta connecting flight from Panama City to Atlanta arrived 30 minutes early. 
Having crossed seven time zones, I have also greatly confused my Fitbit, and since my smart phone is on Airplane mode, it won't sync.
Alas, the wine didn't help, so I listened to Taylor Swift's entire '1989' album, played Tetris, watched all of 'The Man from UNCLE' and half of 'How to be Single,' which was simultaneously hilarious and alarming to this 56 year old man.  What do you mean, on-line dating sites are for hook-ups?!