Brian Pikaard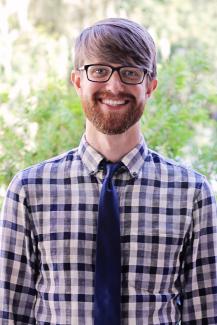 Brian
Pikaard
Admissions & Records
Admissions Officer
Barron: 105
Education
Master of Arts, Russian, East European, and Central Asian Studies
University of Wisconsin-Madison, 2015
Bachelor of Arts, Russian
Florida State University, 2009
About Me
Hometown: Stowe, VT
Best College Experience: The opportunity to explore new interests and develop an expertise is unparalleled in college. I am proud of my eclectic course history, which includes various languages, studio art, science, creative writing, film studies, jazz history, philosophy, and—last but not least—area/cultural studies. Learning about so many incredible things was definitely the highlight of my time in college.
Advice: Study abroad! Take a summer, take a semester—take a whole year!—to live in another culture completely different from your own. This will challenge you in a way that nothing else will and you'll come out of the experience as a stronger, better-informed global citizen. Florida State University International Programs has programs all over the world and there are a number of scholarships available to you. This is an investment in yourself and your future.
Favorite TV Shows: Madam Secretary, The Big Bang Theory, and The Americans.